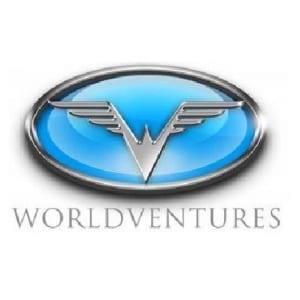 World Ventures motto is that you can make a living while living a great life. This is because they are in the travel industry and they want you to buy their travel packages and sell them to others. So can you really get rich from this?
Overview
If you're familiar with multi-level marketing or network marketing you've likely seen a company like this before offering traveling as their product. Maybe you've tried out other products or services and didn't get the results you wanted, or maybe this is your first foray into working for yourself and this opportunity caught your eye. It does have many apparent benefits and nothing is more appealing to most people stuck in their 9-5 than going on an exotic trip, as long as they can swing it financially. If you could be that person that has awesome travel deals, it makes sense that this would be a successful venture.
The Claim
They claim that two trends are responsible for the success that can be had marketing their packages. The first is that there are more people traveling than ever before. They cite the baby boomer phenomenon as the leading cause of the travel surge. It's true that many baby boomers are in their golden years and have money saved up from a lifetime of work, saving, and investing. They are getting out and seeing the world more than ever before.
They also say that the Internet is responsible for more and more people booking their travel online. It doesn't take a rocket scientist to see that this is true, and that it's been true for several years now and will only be more true as time goes on. The only program with this is that there are huge companies like Google and Facebook that want a large chunk of the travel industry pie and they're doing their best to equip the average consumer with the ability to plan and buy their own travel arrangements.
The Hype
Travel services like this have been around for decades, now, and many have come and gone. It's basically an MLM company with travel as the product you're selling. It's sexy because who doesn't want to travel more, and the idea of making money off of other people having the time of their lives seems like you're really providing something of value that would be appreciated by the person that buys it from you. This is in contrast to sketchy health products or other services typically sold by network marketing companies.
The Cost
There is a one-time as well as a monthly cost to getting involved with WorldVentures. For the "DreamTrips Membership" package you'll pay $200 to get started and $50 a month to continue on with it. These costs don't actually get you a trip, they just get you into the game. There are other packages as well, including a "Luxury" option that has you paying $1000 once and $100 a month ongoing for the opportunity to get on on lavish trips at discounted rates.
The Commitment
If you plan on making a part-time or full-time income from this you should be prepared to spend that much time working on your business. The problem is that many people get sold on the idea of making a lot of money from a little bit of effort. The only snag on that plan is that there are already tons of reps for this company and they've already put in thousands of hours to grow their own business. If you want to compete in the same arena you are going to have to match or better their enthusiasm, drive, and commitment levels.
Evaluation
Good luck trying to find an unbiased review of World Ventures. Suffice it to say that anyone that is overly exuberant about the opportunity is trying to get you to sign up. It's the ones that take a different approach that you have to watch out for. These are the ones that will start off saying they thought it was a scam but looked into it further and found out that it's legit. Also, there are those that will claim to be reviewing it, when in fact they are just pointing out the benefits and positive aspects of it in an attempt to get you to sign up.
When information gets so convoluted and you can't get a straight answer on the legitimacy of a program, it can be really hard to make up your mind on whether to join up or not.
Final World Ventures Review
While they are accurate that more and more people are traveling, especially baby boomers, and more and more people are booking their travel online than ever before, this does not mean that more and more people will want to book with a service like World Ventures. In fact, all signs are pointing to them booking on their own through sites like Kayak, Travelocity, and not Google is jumping into flight booking by having flight information and pricing available as search results.
This means that fewer and fewer people will have the need to go through an intermediary to find the best prices on the vacations they want to go on. In the past when this information wasn't as readily available a travel agent was more necessary, but
Our Recommendation
You can safely avoid getting involved with this money making opportunity and you won't be missing out on much. If they've sold you on the idea of traveling and making money, you can still do that, but there are more effective ways of going about it than trying to start a travel business.
What do you think? Does World Ventures work or not?