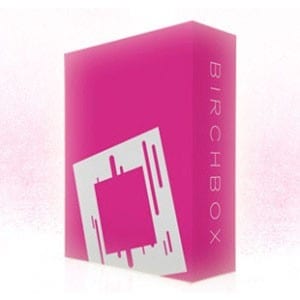 Birchbox is a monthly subscription box that is filled with products that follow a specific theme. It's billed as a way to discover new products, and by signing up you'll receive a box of goodies each month of stuff you probably will like, but didn't even know existed. But how well does it work?
Overview
If you love to shop but often feel like there must be a ton of products you don't even know about, you have probably wished there was a service that could bring your attention to just the best new products on the market. This used to be a tall order, but now there are a few different options to try, and Birchbox is one of them. They have a main site and shop that showcase various products for both men and women, and they also offer a monthly subscription box which is basically an assortment of product samples sent to you each month for a modest price.
The Claim
Birchbox claims that their main function is to help you find products that you love. You can think of them as your own product scout, doing the research and keeping their eye out for new products to try, from companies that haven't hit the big time yet but are just about to.
The Hype
Monthly subscription boxes are all the rage right now, and there are a few companies that are really doing it well, sending out premium goodies each month like skin care products, all targeted at things you'd like based on your stated preferences. It's definitely a symbol of the consumer culture of America, but hey, it's great stuff!
The Cost
The monthly subscription to Birchbox is $10 a month for women, and $20 a month for men. Currently they're running a waiting list and they claim that it's 4 weeks for women, and 2 weeks for men. We were not able to confirm whether the wait is really that long, of if this is a way to collect your email address and make it seem like the membership is more in demand than it really is.
The Commitment
You're not locked into any long term commitment as far as the monthly subscription goes, and you can cancel your order at any time, as long as you go with the monthly subscription. They offer discounts on an annual membership, and this one you're locked into as long as you don't cancel within the first month. You're also committing to trusting their judgment on what to send you, since you won't have any say on the matter, and are stuck with whatever monthly grab bag they come up with.
Evaluation
The catch with a Birchbox subscription is pretty apparent. You're being sent samples of products that you're likely going to love, and want more of, so this can actually end up costing you more than the monthly fee. And if you think about it you're paying for samples of products that companies would probably gladly give you for free so that you'll buy more. So in essence what they're doing here is organizing samples of things you might like and shipping them to you each month so you can try them out. It's a value-added service business model, and one that you'd have trouble doing on your own, so it's sort of a way to outsource the task of finding new and great products.
Despite the possible drawbacks inherent in a setup like this, Birchbox appears to be winning fans at a rapid rate and comes up with really good monthly boxes that are filled with things that users are glad they got. At a total cost of $10 each month, you're basically paying to have it shipped to you with just a modest fee to Birchbox for the convenience factor. If you do end up buying more because you like a sample it's only because you really liked it and really want it, so no harm done there.
It's easy to forget that a lot of other people are receiving the same or a similar box, and it's fun to open it up thinking that these products were hand-picked for your perusal. For just $10 it's a fun monthly ritual and something you can get used to in a hurry. And since it doesn't cost much it's easy to just sign up and forget about it, so you can be surprised every month when it shows up.
Final Birchbox Review
Birchbox is getting our Thumbs Up rating based on the reviews it's getting from those that have received their boxes. The concept is a solid one, and they are doing just about as good as it could be done. With a business model like this you really have to overdeliver if you want it to be a success, and that appears to be what they're doing here. If they sent lousy boxes people wouldn't stay on for multiple months, and they wouldn't be able to pitch their business to other companies in order to procure new samples for next month's box.
Our Recommendation
If you've always wanted to try new products and discover new things without leaving your home, this is something you'll want to jump on board with. It's like walking through a mall that only has stores you like and getting to sample their best offerings, but being able to stay in the comfort of your home and not have to think about it at all.
What do you think? Does Birchbox work or not?