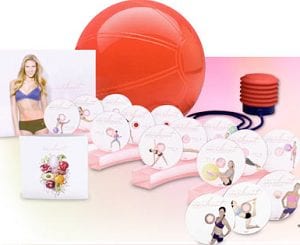 Most anyone that wants to lose weight or become fit has that desire all year around. The urge to do this often becomes stronger at certain times of the year like as a New Years resolution, or just before the warm weather sets in and its time for summer holidays. So it seems  an appropriate time to do a Blood Type Workout review at the beginning of a New Year. Let's find out if its the weight loss or get fit answer that you have been looking for.
Overview
Anyone that knows anything about weight loss or workout programs will be certain to tell you that there has been almost every possible approach to this that one can imagine. Now focusing on success in these areas around your specific blood type really does raise a certain amount of interest, and that is what the Blood Type Workout is all about.
The Claim
The company claims that you can make your very only DNA redefine your body. They state that you don't have to starve yourself or take time out to go the gym. They are indicating that their program can help you get into shape in just six weeks, and that your metabolism will become re-programed so you can lose weight quickly.
The Hype
All the right "buzz" words are used in the marketing material for the Blood Type Work Out. Most people that can't lose weight attribute this to their metabolism, which the hype addresses by pointing out that it will be re programmed. A lot of people don't have time for a gym regime, and this workout is supposed to eliminate the need for that. People like results fast so the marketing material definitely covers this with the 6 week get in shape information. A big weakness with weight loss programs is those that are on them often feel hungry all the time, but the hype here clearly says you won't have to starve yourself.
The Cost
This program certainly cannot be considered cheap when you will end up paying $119. which includes the shipping. You can make 3 payments of $33. each plus the $20. for the shipping if that makes it easier for you. If you make one lump sum payment you get two bonuses. These are a set of the dual setting resistance bands and a pair of malleable sand weights.
The Commitment
You may not have to commit to starving yourself or going to the gym, but be prepared to put a fair amount of time aside first to review all the items that you are going to receive with your Blood Type Workout, and then putting them to proper use. You are going to get 12 DVD which consist of 3 of each blood type. Then 1 hybrid DVD. Added to this will be a Get Started and Animal yoga DVD. Your equipment will consist of an inflatable ball with pump, and to keep track of everything you will have a calendar, and a nutrition book as your guide. So you better be prepared to make a real time commitment to do even a starter review of all the DVDs. Oh, and don't forget you will need to know your blood type.
Evaluation
The most important aspect to evaluate is the concept of whether blood types really do play a part in weight loss and its relationship to metabolism. The first question that comes to mind is that there are more than 3 blood types so why does this program only focus on three? Research indicates that some promoters of a blood type diet believe that only the 3 major blood types of A B O play a major role in this type of concept.
Final Blood Type Workout Review
We are going to give this product a solid Try/Buy rating. A careful review shows that there are other promoters of the blood influencing weight and fitness. One has to be careful not to get the various offerings mixed up. For example, there is Dr. Peter D'Adamo's Eat Right Diet 4 Your Blood Type, for 4 blood types. Then there is this program Blood Type Workout, which focuses on 3 blood types.
Our Recommendation
It would seem that those who hold no merit for this program such as several doctors, researchers and other nutritional experts, believe that there has not been enough valid studies on this concept of the importance of the blood types for weight loss and fitness. However, it could be the reason why one diet does not work for everybody, although there are always a lot of factors that come with every diet program. The other area to consider is the price you are paying for this program. Although it seems expensive when you compare it to some of the major and well known weight loss programs that are very expensive for memberships and then their own line of diet foods, it makes this program seem quite reasonable. We have done a fair number of reviews on various weight loss programs, for example the Almased Synergy Diet, which also focuses on metabolism. They all deliver similar promises with a different approach. The best advice is for you to thoroughly review those diet and fitness programs that you are interested in, research them well, and apply a common sense approach by getting past their hype and determining if their concept and approach is viable.
What do you think? Does the Blood Type Workout work or not?