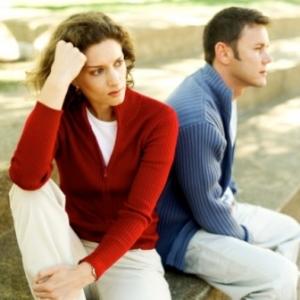 If things have come to a head and you're considering taking a break, you are probably wondering if breaks in a relationship work, or if they're just the penultimate stop to Splitsville. Maybe you talked with your girlfriends, or your guy friends and they recommended that time apart could be a good thing. Or maybe you just can't think of any other way to fix things, and this sounds like a good option. But does it really work?
Overview
Usually the topic of taking a break comes up when one partner does something that the other just can't wrap their head around. Apologies might not be enough, and so the subject of some time off from one another gets brought up. Another popular reason to take a break is when one or both partners want to explore the dating scene, or date a specific person.
While it's true that two independent people don't need to be connected at the hip, and if you been spending too much time with each other a little bit of space might be just what the doctor ordered. However, if everything else has remained the same but lately you've been thinking that you could use a break from the other person, this might be a signal that all is not well.
The Claim
The claim is that by taking a break, and giving each other some space, you'll be able to clear your head, and potentially salvage the relationship. The thought is that absence makes the heart grow fonder, and a little distance allows for levelheaded thinking in a moment of clarity. There is some justification in this, because if you been wrapped up in a bit of drama it could keep hold of you indefinitely if conditions remain the same. Distance alters perspective and allows you to see things from other angles.
The Hype
The hype comes from the fact that people still consider this as a way to help a relationship, and of course there are the urban legends in which a dating couple takes a break and then gets back together at some point in the future. But couples like this are like Bigfoot sightings, it's easy to imagine that they might exist, but no one has ever seen one.
The Commitment
If both of you have agreed that taking a break is what is needed in order to save things, you have to stay committed to the process and treat the break as a strategic tool, and not just the precursor to a full-fledged break-up. The problem most couples have is that they use the break to explore other options, and don't really use it as a way to contemplate solutions, or just enjoy some me time.
Breaks in a relationship typically don't work if either of you are using it as a way to date someone else without the guilt. The TV show Friends has a notorious line in which Ross justifies sleeping with another woman because he and Rachel were "on a break". If someone has caught your eye, and he thought about it or pursued it to the point where you need to take a break in your relationship, you should probably just end things and start with someone new.
Evaluation
It's all about how you spend time apart that makes the difference in breaks in a relationship. Both parties have to be on the same page in regards to what the break means, and why this is happening. It is also helpful to establish a date for an attempt at reconnection, and not just leave a vague notion that maybe someday you get back together. A two-week break or a one-month break gives it a finite set time, and both of you can understand that the end of this time period you still need more time, it's okay.
Final Review of Breaks in a Relationship
Breaks in a relationship typically signify impending doom. Being in a loving, committed, safe, secure, happy relationship wouldn't involve a strong desire to not be around the other person. If they're driving you crazy to the point of wanting to take a break, there's probably something wrong with the foundation and you should rebuild somewhere else.
Our Recommendation
If you still think breaks in relationships are good thing, at least don't try managing it on your own. Get some relationship advice from a qualified relationship therapist, and don't just go it alone. Most people like to play amateur psychologist with their own relationships, and take advice from friends like taking a break. Maybe less time with each other is exactly what you don't need, and a relationship expert would be able to identify the source of the problem, and recommend your most effective course of action.
What do you think? Do breaks in a relationship work or not?