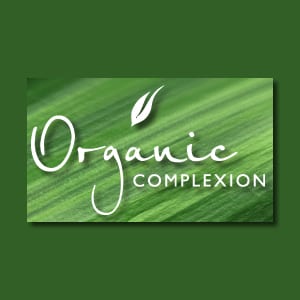 Organic Complexion is a line of in care products that uses all-natural or organic ingredients. We all much prefer to use the sort of products over ones that use synthetic man-made ingredients, but usually they come with such a price tag that we can justify it. Organic Complexion has brought the price down to a reasonable level, making these sort of products affordable to us 99%ers. But does it work like they say?
Overview
There is definitely not a shortage of skincare products, and it seems every company wants to establish themselves as the market leader in this multi-billion dollar industry. However, there's also a lot of junk out there filled with all sorts of chemicals, toxins, and other things you shouldn't be running into your face. Some of these products get manufactured by some of the most well-known brands in America, and people buy them without knowing what exactly is in them, or how it will affect their skin. That's why it's refreshing to see a company come by with a goal of bringing all-natural products into your life.
The Claim
They say that it's "profoundly effective" and 100% natural skin care. By using all natural ingredients they claim that their products work on a fundamental level to restore your skin to a healthy look. They have designed their products so that all of the ingredients work towards rejuvenating your skin.
One of the claims they make refers to what their product doesn't have. They say that they've left out things like parabens, sulfates, artificial colors, fillers, and fragrances, because these just get in the way of the health of your complexion. They also say that their results are proven.
The Cost
One of the best features of Organic Complexion products is that they don't take advantage of you on the price. With all natural ingredients made from a somewhat small manufacturer, you'd think that the price would be higher for quality products. Let's take their Ultimate Solution as one example. You can get 2 ounces of it for less than $14 and you just need to use it once a day, so this will likely last you about a month. That's about 50 cents per use!
The Commitment
Skin care is something you have to be willing to keep up with on a daily basis. The same is true no matter which product you go with, so if you haven't already worked out a regular schedule for yourself, be sure to do that before investing in more products. If you already have it set, just replace your current products with Organic Complexion and it will probably free up some time because they are meant to be used quickly and easily without a lot of steps and multiple products.
Evaluation
They only have a handful of products, which is a nice alternative to companies that overload you with different options, and seem to spread themselves too thin. These products are broken down by the type of skin you have, whether you have oily combination skin, or whether you have regular dry skin. Here is a breakdown of the different products they carry:
Ultimate Solution – They combined many ingredients into one here, and the result is that you just have to wet a cotton ball and swab it around your face just one time a day. Some of the active ingredients include Organic Aloe Juice, Lavender Flower, Witch Hazel, Oregano, Olive and Kelp.
Rosewood Wonder Drops – These are meant to take away the shine from an overly oily face. It may seem counter-intuitive to put an oily product onto oily skin but it just so happens that some oils are great at breaking down the oil and sebum that skin produces.
7th Heaven Serum – They produced a combination of rare oils that don't leave a greasy feel to your skin, but provide tons of micro-nutrients, so you get a product that is rich and quickly penetrates the skin leaving it softer, smoother, and soothes it as well.
Micro Polish – This is designed to get your skin very smooth, and very soft, because it uses micro-dermabrasion to slough off the top layer of dead skin cells, leaving behind radiant skin without all of the irregularities from the surface.
Final Organic Complexion Review
We give them a thumbs up! It's not everyday that you find a company like Organic Complexion. They seem to be focusing on getting a small amount of products right, rather than bombarding their site with dozens of products that only work so so. The overall consensus is that these products leave the skin feeling much better than many start, and people are generally satisfied with the results that they get when using this over time.
A lot can be said from repeat purchases, and this site does a lot of business not only from first-time buyers, but from satisfied buyers coming back to order more. They haven't gotten mainstream successfully yet, but you can expect to find it on shelves at a store near you in the near future. Until then just order from their main site and we're sure you'll be satisfied as well.
Our Recommendation
Organic Complexion is definitely a product we recommend trying. This is an example of a company that we like to review because they're trying in earnest to bring a quality product to the consumer. Their products use the most natural ingredients they could find, and in many instances they do use organic grade materials. The price is right, the reviews are positive, and you really have nothing to lose.
What do you think? Does Organic Complexion work or not?