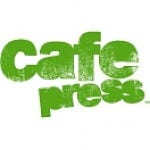 CafePress has been around for many years, but still many people have not tried ordering with them, or making their own shop with them. The concept seems simple enough, they print custom designs on clothing and other items and them ship them out. But does it work in real life?
Overview
Through the many holidays and special occasion of the year, we sit there to think about good gift ideas to give to our loved ones. The best gifts are always the most thoughtful and personal, no matter what the price tag, but those gifts are so hard to come across. CafePress claims to give you an escape from this dilemma, and provides you with a service that provides personalized gifts and products. They provide over a hundred different products to be customized with millions of one-of-a-kind designs to be paired with a product and shipped directly to your home.
CafePress offers custom t-shirts and unique gifts to customers, allowing them to buy personalized products for themselves and loved ones. The designs that they offer to accompany the products are distinctive are sure to include on that fits the personality of the gift receiver. They also provide themed gear of major brands from popular media like Twilight, Harry Potter, different singers and sports teams. They also allow you the ability to create and design logos from scratch to put on products so that you can be sure the design you get on your product is 100% unique.
The Claim
CafePress claims to print each item as ordered, implying that they spend time on every product that they ship out to their customers. The products are shipped in 24-hours on a business day, a very fast turnaround for a company who has to print these items and send them. They also claim to sell quality products that will fit the personality of anyone you are trying to but them for.
The Hype
The fact that you get to express your own personality through designing your own logo to be on a product is the most exciting part about this service. You can be sure that no one else will have the same kind of product that you do and there is no other copy of it in the world. Also, the creative aspect of designing your own logo is appealing to many people. The supposed fast turnaround is attractive to many people, but is not always delivered upon.
The Cost
The cost and shipping depend on the product that is being shipped and logo that you have chosen to put on that product. Depending on your choice, prices can range from $2.99 to $96 depending on the weight and size of the product that you are buying, as well as how difficult it is to print a logo on that object. In general, the larger and better quality objects are more expensive then the smaller and cheaper ones.
The Commitment
The commitment to the product that you buy is strong in the sense that many of the items cannot be returned. If you design your own logo, you cannot return your product for a full refund because they cannot resell it, but you can report damages or imperfections to be fixed and dealt with. Some of the products that print designs that are created by CafePress can be returned, but these are select products.
Evaluation
CafePress seems to make a lot of promises that they cannot keep when it comes to the speed of delivery and quality of the work. Often times when ordering products from this website, they will not ship in 25 hours or they will come back stained or damaged. In this case you have to call the company and resolve the issue, but it is a pain in the neck. Also, many of their products are overpriced, which may have to do with the individual logo printing and the promise of the 24-hour turnaround. However, this can be annoying if your think you are ordering a gift that needs to be shipped the next day but it is not shipped for a week because of the company's own obligations.
Can I Make Money with CafePress?
As far as using CafePress as a publisher and making money with your own unique designs, it's almost as easy as customizing your own products. All you need to do is upload your own original images, and set up your own shop. People that are interested in your designs will by them on their choice of products, and CafePress will send you 10% of the total sale. If you get people to order directly from your link you can set your own price structure and make as much as you would like per item.
It takes some adjusting to see what people are willing to pay for your products, but since you don't have to keep any inventory, don't have to worry about customer service, and don't have to process and ship the order, it's not bad for simply uploading designs. If you have some unique images and designs and can get people to your website you could make some extra cash every month with CafePress, no problem.
Final CafePress Review
Be careful when ordering products from CafePress. Many people have had wonderful experiences with this company where their products come back perfect and on time, but there have been many cases where the 24-hour shipping turnaround was not fulfilled and the gift ended up coming late to the buyers home. Also, the expense of some of the products can be overwhelming and the price is increased if you want to include an individual logo as opposed to one that CafePress has already created.
Here's their Satisfaction Guarantee, so you can't go wrong:

Our Recommendation
We recommend the use of this service if you are not ordering something that needs to get there fast. Because of previous time complications with the company, it is probably not guaranteed that your gift will be shipped within 24-hours and it may arrive later that you need it to.
What do you think? Does CafePress work or not?