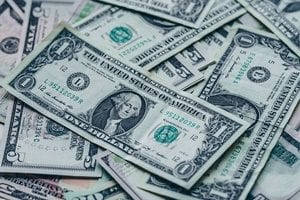 A great many people run into financial difficulties at some point in time. When that happens it can be pretty difficult to get some quick cash without having to borrow from family and friends. There are plenty of outlets that will provide funds but at what cost? So, does this make a Company like CashCall worth checking out?
Overview
CashCall is a online Company that specializes in offering small loans on a short term basis. CashCall also deals in business loans as well as mortgages.
The Claim
The Company claims they will make small personal loans starting at $2,600. Up to $10,600. They state they make the loan process easy as it's a matter of applying for the amount wanted, then providing them with your proof of income, a valid ID and a bank statement. These are documents that you can scan and send to CashCall.
The Hype
The hype focuses on the ease in which you can apply and how fast they are able to process your loan application after which upon approval they deposit the funds into your account. You don't even have to leave home for any part of the process.
The Cost
The cost is going to depend on how much you are borrowing. You can get an easy estimate directly from their website which has a calculator and it will depend on the State in which you live as to what the terms are.
The Commitment
Your commitment of course is going to be having to accept the responsibility of paying back the loan as per the agreed upon terms.
Evaluation
There is definitely a need for loan companies like CashCall. It is true that there are many payday loan companies out there but these type of entities have made borrowing a nightmare for many people. The short time in which they have to pay back the money at a high cost often makes it impossible for the borrower. CashCall appears to be much more structured like a standard loan company is, but doesn't put the heavy borrowing restrictions on the borrower which is often evident with standard lending institutions.
Final CashCall Review
Our first control when looking at CashCall was that it was going to be very similar to a lot of get cash quick high interest type of offerings. After checking out many of the reviews concerning CashCall we were pleasantly surprised to see a large number of good reviews and very few complaints with the Consumer Affairs. Based on this we are going to give CashCall a thumbs up rating.
Our Recommendation
Whenever you need to borrow money you really need to be very cautious as to where you are going to obtain those funds. When a company like CashCall makes this an easy process you really need to hold yourself in check and ascertain that you really do need the money, that you are borrowing for a good reason, and you are going to be able to pay it back according to the terms arranged. In the past we have looked at other types of loans like the 100 Day Loans and you really want to read our client feedback about this before making any decisions.
What do you think? Does CashCall work or not?