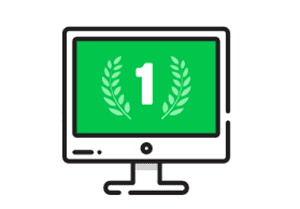 As soon as you decide that you are going to start a website one of the major things you need to consider is who is going to host the website. Now with Go Daddy being such a strong brand, it is natural for many to check out what they have to offer.
Overview
Go Daddy is a web hosting company but it has evolved into much more than that. It is a place where you can do a domain name search and buy it if it is available. You can host your website at Go Daddy, and you can also use their tools to build your website from scratch.
The Claim
Go Daddy has made a lot of claims, and for the many that use their services they will tell you that overall that this Company has pretty well lived up to what they are promising in their offers. They may not offer the cheapest web hosting packages or services but one thing that they have really focused on is customer service.
The Hype
When thinking about the hype regarding Go Daddy then there are two areas that come to mind which is the way they deal with their customers which compared to many other similar type businesses they are very good. The other thing is that their site is really easy to use and navigate. So when you put these two together, for the new web owner they are critically important assets.
The Cost
There are many different services that Go Daddy offers so the prices will be dependent on which you choose. The Company is always offering some great promotions and for example a current one is hosting for as little as $4.99 a month, although this will depend on the country you are operating from.
The Commitment
The commitment you need to make if you are going to use Go Daddy is to really learn all about the different services they have to offer. Then narrow it down to the ones that are going to best suit you. Then once you have chosen the applicable services do further research in how to use them and make the most of them.
Evaluation
Over the last few years Go Daddy has done a lot of brand building and it has paid off for them. They have focused on all the critical components that a hosting company really needs. They have built an exceptionalcustomer service, they educate their clients and they keep their services affordable.
A word of caution when choosing a hosting company is don't get caught up with the brand exposure. Just because Go Daddy is a name that has become well known you want to make sure they are going to be the right fit for you. There are lots of ratings and reviews to be found concerning this Company. For example, out of 532 reviews they have received a three star rating on one platform.
Final Go Daddy Review
We are going to give Go Daddy a thumbs up but that will be applicable based on what level of services you require. Overall we find that the more favourable reviews come from those that are new to being online and using hosting services. If your needs are more advanced where you are getting into more complex services like VPS hosting then our rating may change. Right now we are focusing on the newbie to the web site building and hosting.
Our Recommendation
There are tons of web hosting companies and in order to give some good insight into some of them as well as provide you with some additional help in this area of the web check out our web hosting reviews.
What do you think? Does Go Daddy work or not?