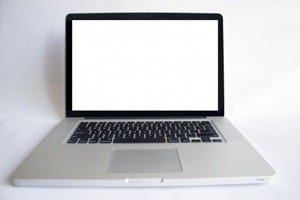 Many people are capitalizing on the opportunity to work from home. This usually means setting up a website which then creates a need for website hosting. Does a service like Lunar Pages really make a difference?
Overview
Lunar Pages is a web hosting company that offers their services ranging from the beginner to the most advanced website owner. They are up to date in their technology and their offerings. Using a company like this that allows room for growth in website needs means clients don't have to look for other web related services, as they website needs grow.
The Claim
The company claims they have the capabilities to service the needs of the basic website right up through to more complex demands. They include private cloud hosting as well as the implementation of complete IT infrastructure. They also have the capabilities and expertise to perform disaster recover services. For web based businesses who are having difficulties with business continuity, Lunar Pages can provide the solutions.
The Hype
The fact that Lunar Pages is diversified in it's offering appeals to all levels of clients. One of the areas they focus on is their ability to service clients who have fluctuations in their web hosting needs. Another area that they are appealing to is, how user friendly they are and the simplicity of their interfaces. These are important benefits to those who are not all that tech savvy in maintaining their websites.
The Cost
One of the great aspects about Lunar Pages is that they have a impressive selection of web hosting packages. This means that you can select the one that is most appropriate for your business, and you aren't paying for benefits that are of no use to you. For example, starter blog hosting starts at $3.95 a month,whereas business web hosting begins at $24.95 with several different plans being offered according to the business needs.
The Commitment
It really is important that no matter what type of site you have that needs hosting, that you have a basic understanding of what you are going to be getting, in return for what you are paying for. In the past many new website owners really had no idea what they were paying for. They made their web hosting provider decisions blindly,based on how well known the host's name was. A good example of this is HostGator, or Go Daddy. While these are good companies as well, you want to be in a position that as your company grows which in turn will mean that your website does too, that your hosting company can handle this.
Evaluation
The internet technology is constantly changing and it is highly important that online website owners are able to rely on a hosting company that stays up with the times. It is also important the companies that are staying with the trends are able to relate these to customers in a way they can understand. Lunar pages is displaying this with their well laid out and informative site.
Final Lunar Pages Review
Overall Lunar Pages deserves a thumbs up rating. They have many different packages. Their prices are excellent. Most importantly with a company as well structured as this you can count on them having top notch equipment like their servers, which means less down time for your site.
Our Recommendation
There are a lot of good reasons why you want to choose your web hosting provider carefully. Some of which we have covered here, but also because you don't just want to base your decision on price. There are other factors that will be important to you. You need to be able to rely on good support services which Lunar pages offers, and you want to ensure that there are very few times that the service is interrupted which would mean your site is off line. For other hosting services you can check out what we had to say about HostGator, and maybe do some comparisons.
Official Website: Lunar Pages
What do you think? Doe Lunar Pages work or not?