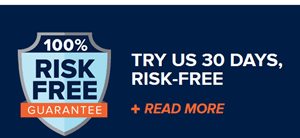 When you are in need of a cellular phone and its service it can be a challenge as to which one to choose because there are so many of them. Among the many is Consumer Cellular but is it the wisest choice for you?
Overview
Consumer Cellular is a company that offers a selection of phones and devices as well as offers the services you need for the use of mobile phones. You have many options here for different types of phones, but if you already have a phone and want to just use the services then apparently Consumer Cellular can accommodate you.
The Claim
With this being such a competitive market Consumer Cellular like the rest of these types of companies has to come up with a great USP (Unique selling proposition. They have chosen to focus on low rates, great service and a risk free guarantee.
The Hype
When it comes to the real hype for Consumer Cellular it centers on their no contract offering. One of the most common complaints that many cell service users have is the lengthy and most often expensive contracts that they have to lock into.
The Cost
The cost for Consumer Cellular services is going to vary according to you needs and usage of the service. The Company indicates that most clients end up paying about $25. a month for talk, text and data usage.
The Commitment
The commitment you should make is really studying all of the information that is available to you on the Consumer Cellular site. Then really checking out a variety of reviews to get some feedback from different sources. When you are checking out the feedback do some extra work to ensure that the review site is giving honest client feedback options and they are not purchased reviews. Of course this is time consuming but for something that you are going to be using a great deal of time you want to make the right choice.
Evaluation
The promotion material and website for Consumer Cellular is quite detailed. So you can get a pretty good idea as to what they have to offer and what price ranges exist. When it comes to the reviews there are a lot of complaints. Many of these seem to range around poor customer service. While this may not directly affect the use of the services they provide it does so indirectly. If you can't get answers to your questions or there is a problem with your service that you cannot get rectified then you are getting less value for the money that you are paying.
Final Consumer Cellular Review
We are only going to give Consumer Cellular a Try/Buy rating because of the numerous number of what we feel are honest complaints with a lot of them being the customer service issue. Perhaps one of the reasons this is happening is because Consumer Cellular has grown rapidly and they are not keeping the staff on hand to meet the growing demands. This really does become a disappointment when a company starts out with good all round service and then compromises it because they are growing successfully. Aside from the customer service issues there doesn't seem to be too much negativity about the services themselves.
Our Recommendation
It is important that you define your expectations of what you want and need in a cell service provider, then seek out the companies that you feel may be able to meet those needs. Looking at a slightly different need for phone services, if you are in need of a virtual telephone business number you may want to take a look at eVoice. In the meantime if you have used Consumer Cellular good or bad be sure to share your experiences with our readers here, or if you have some views to share about other types of cell phone providers.
What do you think? Does Consumer Cellular work or not?