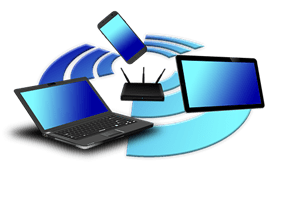 Internet security is something that everyone needs to be aware of and on top of. It can be a challenge to do this because of so many options being available. One of these options may be Nord VPN.
Overview
Nord VPN provides you with a virtual private network. So whenever you are surfing and going to other sites your IP address is changed. This has many advantages to it. One of these is it helps to prevent sites from identifying your IP and sending you all kinds of advertisements.
The Claim
The claim for Nord VPN is that it gives you safe and secure protection for your online activities. It means that your information is not being tapped into.
The Hype
The hype for Nord VPN all revolves around the protection of your privacy when using the internet. After all, why should anyone be privy to what you are doing on the internet and where you are going. Plus, why should you have to be inundated with advertising that you have no interest in. This is just one of the advantages of using Nord VPN.
The Cost
Nord VPN is sold by plans. These plans are based on savings according to the way you want to pay for this service. A one month plan will cost you $11.95. However if you opt in for a two year plan your cost reduces to $3.29. Or you have an option for a one year plan at $5.75.
The Commitment
The commitment is going to come with setting up Nord VPN, but it doesn't seem to be all that difficult.
Evaluation
Business owners that use the net are already familiar with the extra protection that a VPN can give them. Now for any user being able to take advantage of this is a real bonus. With the market being huge for internet protection services it can be really difficult knowing if the service one is opting for is really valid and reliable. After all, most people are not computer savvy when it comes to understanding the technical aspects of internet security. It means they have to rely on others to give their opinions about this.
Final Nord VPN Review
We are prepared to give Nord VPN a thumbs up rating. They are getting five star reviews by computer savvy people on the net. They have been in business for a good length of time, and have built a good reputation for themselves.
Our Recommendation
You are going to have to educate yourself about the Nord VPN when it comes to the setup. If you are not quite ready for this type of security you may want to check out the Norton Core Router that offers some other types of security features.
What do you think? Does the Nord VPN work or not?