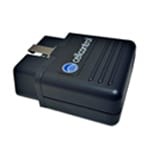 Cell Control is a spy device enabling you to access a targets cell phone without them knowing. From here you can listen to live calls, monitor text messages, view call logs, see what emails they've received, what websites they've looked at and see where they are through GPS tracking.
The advantage is there is no trace to your own phone and you can even listen to conversations within a certain distance when the target isn't using the phone. Cell Control would be ideal for private investigators and law enforcement officers, but also used if you're wondering what your child is up to, whether your partner is cheating on you, or whether a staff member is seeking additional employment, to name just a few of the uses.
The Claim
Cell Control is very easy to download directly off the website, it is quick to download. You then will need to unzip the file on your computer and transfer the files to your cell phone. The advantage is it will work on any cell or smart phone and on any provider.
Once loaded you call the target number for thirty seconds so the phones can sync up, the 30 second call does not need to be answered. This software works on any phone in any country and there are no hidden costs or monthly fees.
The target will have no idea you are spying on them as there is no way to trace this back to your phone.
The Hype
The excitement about this product is the ability for law enforcement to spy on people they think are carrying out illegal activities, it's also used by private investigators who have been hired to spy on people.
You don't need to worry about what your child is up to anymore, you can pair the phones with ease after downloading the software and you will know where your child is, what they are doing and who they are with at all times, enabling you to reinforce rules and follow up on activities you don't approve of.
The excitement is that you can be your own private investigator and the person you are spying on will never have a clue because you only need to make a thirty second call to pair the phones.
The Cost
For software this exciting you would expect it to be expensive and you would expect there to be a monthly charge. But Cell Control costs $69.99 and is available for immediate download once payment has cleared.
There are no monthly costs or hidden costs. You pay the one off fee and it comes with a thirty day money back guarantee, which is advantageous if for some reason you cannot get it to work.
There is excellent customer support via email that will help you if you are struggling with installation, pairing or any other problems you have using the software.
The Commitment
You need to be committed if you want to try this software. You need the patience to download the zipped file, unzip it on your computer and transfer the java file over to your mobile device.
Once the software is on your phone you can make a quick 30 second call to pair up the phones, luckily it does not require the target to answer their phone.
You need to accept that by doing this you will have full access to their phone, you will be able to search call logs, see what websites they view, check emails, listen in on calls and read their private text messages. You will also be able to listen in on conversations while they're not on the phone, you must be prepared to hear things and read things you don't want to know, that takes utter commitment.
Evaluation
Looking at this exciting software, it's no surprise that it really does work. The target person will never know you've been spying on them and there is no way they can tell, they cannot trace it back to your phone.
The software is easy to download and use, so you don't need to be a technical genius to get it working and it comes with clear instructions for every type of phone, so you really can't go wrong.
Does Cell Control Really Work?
The simple answer is yes, it does work. Everyone who has tried the software has managed to download, unzip and transfer the software to their phones.
Once installed, you can access all the information off the target's phone with ease and there hasn't been one bad customer review, so in short this software really does work.
Recommendation
Whether you think your partner is cheating on you or you think your teenager is involved in things they shouldn't be, you need to realize that by using Cell Control you may find out things you don't want to know. Are you ready for that?
If you're ready to accept whatever findings you get on their phone or what you hear during their phone calls, then this software is highly recommended.
What Do You Think? Does Cell Control Really Work?