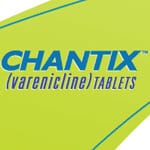 There are plenty of products out there that want to help you stop smoking, but Chantix is one that is made by Pfizer, a giant pharmaceutical company. They aren't bashful about what their product can do to you, and still promote it and fill prescriptions to those that want to give it a try.
Overview
You should be commended on your commitment to quitting smoking. It's an unhealthy habit that reduces your lifespan, there's no two ways about it. Perhaps you've tried quitting before and failed, and maybe you've used lots of different products to try and quit and they've all let you down. Whatever your reason, you'd have to be pretty desperate for a solution in order to consider using Chantix.
The Claim
Chantix claims to be a prescription medication to help adults quit smoking. They claim to contain no nicotine in their product. That's all they can really claim, because the statistics are rather disappointing. Turns out that there is less than a 50-50 chance that this will work for the average user. This can definitely get chalked up as a pharmaceutical fail.
The Side Effects
There are so many adverse side effects associated with Chantix that their advertisement sounds more like a warning rather than a promo.
Smoking has its own side effects, but they pale in comparison with what Chantix does. Also, it's not fair to list causing cancer as a side effect of smoking, because we're not comparing Chantix to smoking, we're comparing Chantix to other smoking cessation products.
Some of the side effects of Chantix are feeling nauseated, unable to sleep, having a headache, having strange dreams, being gassy, a change in your taste buds, being constipated, having stomach pains, having heartburn and indigestion, perpetual dry mouth, having nightmares, feeling drowsy, being lethargic, having low energy, having a runny nose, not wanting to eat, vomiting, having trouble breathing, exhibiting suicidal behavior, aggression, psychosis, and other peculiar behavior.
But wait, there's more: showing the signs of having a stroke including changes in your vision or speech, feeling weak or numb in one arm or leg, having chest pain which may lead to a heart attack, having high blood pressure, having an allergic reaction of the skin, anemia (low red blood cell count), migraines, tinnitus, vertigo, thyroid trouble, dried out eyes, night blindness, arthritis, higher cholesterol, gingivitis, psoriasis, diarrhea, cataracts, stomach ulcers, sexual disorders, osteoporosis, and more.
Full list of side effects, as seen in their own commercial:

The Cost
The cost is not really a financial one, but rather the cost done to your body. There's just too many risks involved in taking Chantix to even wonder how much it costs.
The Commitment
You still have to be commited to using Chantix, even though it is a prescription drug. You can get additional counseling and support while you're on it, in order to increase your chances of success. It's not like it is just pop a pill and you're done, like Viagra. You actually have to overcome urges, and have your family and friends support your decision, or you'll end up like the 64% of the people that aren't able to quit using Chantix.
Evaluation
With all of the science they have behind them, and all of the side effects that could potentially come with using it, Pfizer can only boast a 44% success rate. That's less than half the people that use it! What's even more startling is that 18% of the people that took a sugar pill were successful! That is absolutely amazing. That is the power of belief right there. These people were given a placebo, with absolutely no chance of side effects, and 1 in 5 of them were successful in quitting smoking because they simply thought they were given something that might be effective.
Shame on Pfizer for aggressively pitching a drug with so many side effects and such a low success rate. If the success rate were in the 90% range it still wouldn't even be worth taking the risk. Shame on the FDA as well for allowing a product like this to reach the consumer market, and basically treating humans like guinea pigs.
Final Chantix Review
While it is always a great idea to stop smoking, you have to weigh the pros with the cons. There's no point in turning yourself suicidal, or potentially experiencing any number of the aforementioned side effects. Life is more than just quantity, it's also quality, so don't put yourself though all of that torture just to get something that works less than half of the time.
Chantix is a horrible drug, and should be avoided at all costs. It flat out doesn't work in most cases, and Pfizer openly admits that on the Chantix website. When you take all of the side effects into consideration, the decision is easy.
Our Recommendation
Don't take Chantix. There are several other smoking cessation solutions out there that are all natural, and not pushed and promoted by the the giant pharmaceutical corporations.
What do you think? Does Chantix work or not?