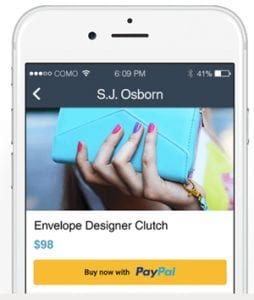 Every online business has to make use of as many resources as they can to boost up their business. The Como App Maker may just be one of the business "must have" tools to help lead your business to success.
Overview
Como App Maker provides you with all the tools you need to build stunning and innovative apps for your business. Let's face it, we are living in a App world and this is a great way of keeping your business in the minds of your customers. You can build a variety of different apps with the Como App Maker so your clients have 24/7 access to your business offerings, simply by downloading your app.
The Claim
The Company claims that by utilizing their tools that you will easily be able to build impressive apps that are going to help you build customer loyalty.
The Hype
The Como App Maker providers don't have to create their own hype as their testimonials provided by satisfied clients do this for them.
The Cost
The Como App Maker offers a variety of different plans. You can pay monthly at a price of $57. Or you can take the $48. a month plan which you pay for once a year. Then finally there is the 2 year plan which works out to $41.a month which you pay every two years.
The Commitment
You are going to have all of the resources, tools and support you need to build an impressive app. You however, are going to have to be the one to decide what you want your app to consist of. You are going to need to determine what are the results you want your app to create. Do you want to offer a loyalty program where you can reward your existing customers for their patronage so you can increase repeat business? Or are you thinking about an app where you could be continuously launching your specials and promotions.
Evaluation
There are many different ways that you can go about building your app. You also need to keep in mind that once you have built your app you are going to have to market it. To get it listed on some prominent venues you are going to have some extra costs. For example, currently to get your app onto the App Store you are going to be hit with a $99. fee. For Google Play there is a one time fee of $25.
Final Como App Maker Review
When it comes to apps you can basically believe that you are going to get what you pay for. There are plenty of free sites out there that will allow you to build your app for free, but often these are far from being perfect. We are going to give the Como App Maker a Thumbs Up rating. It is highly important if you are going to put the time and effort into a marketing tactic such as an App, that you need to do it right and you need all the proper resources you can get to accomplish this. We believe that the Como App Maker has those kinds of resources.
Our Recommendation
We strongly recommend that if you are going to use apps as part of your marketing campaign that you take the time to do them properly, and you rely on professional help for this. Many app builders will lead you to believing that building an app with free software is easy, which it may be, but it will most likely be lacking in professionalism which could be detrimental to your business. There are many different tactics that you must implement for your online business and this includes having a dynamic looking and functioning website and paying attention to design. To help you with this segment of your business you might want to check out Lunar Pages.
Official Website: Como App Maker
What do you think? Does Como App Maker work or not?