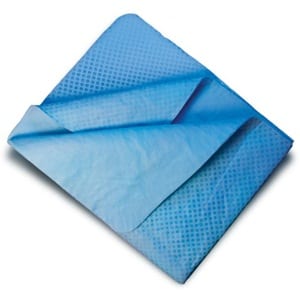 When people want something to help them cool down perhaps after exercising or just because its a hot day, they want something that is going to work fast and be easy to use.
What is a cooling towel?
As the name states, a cooling towel is literally a towel, much like a chamois, which is intended to keep you cooled down or cool you down quickly should you need to be. Whether from the heat build-up of exercising or simply looking to cool down on a hot summer day, a cooling towel is designed to help cool you down quickly and keep you cool for an extended period of time. It is compact and convenient so you can keep it on hand, in your purse or in your car, so you are ready to use it should the need arise.
Overview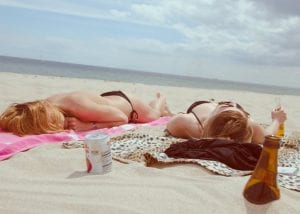 Cooling towels have become very popular with a lot of people who want to cool down fast and keep cool. For those people who exercise regularly, they generally like to carry a bottle of water for hydration and, at one time, a dry towel to wipe the perspiration off their face so they can see and/or their body so the equipment they are using does not slip out of their sweaty grasp. Now, a lot of people are still carrying their bottle of water but they are now carrying a cooling towel, instead of a regular towel, since a cooling towel not only provides a way to wipe off the sweat, the person is also being kept cool while they exercise.
How Do You Use A Cooling Towel?
Soak It
All cooling towels need to be soaked in water and then have the excess water wrung out of them.
Activate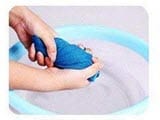 The next step is to "snap" or "wave" your cooling towel to activate. Some are snapped, while others are rung out so be sure you read the instructions that come with your particular cooling towel. Either way, the technology of the material then activates to keep the towel cool, sometimes for as long as three or four hours.
Shake It

Then depending on the towel you are using you may need to shake it.
Enjoy It
Now you are ready to enjoy the benefits that the towel can bring you.
The Hype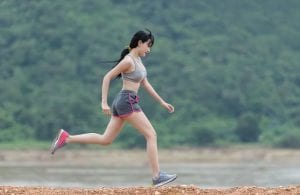 A cooling towel is mostly about convenience; however, it could be argued that it is also about prevention.
Having a damp, cool towel with you, generally wrapped around your neck or over your head, although some are big enough to wrap around your body, right from the start eliminates the need to find a towel and/or a way to wet it to cool you down.
The prevention comes from being kept cool right from the start, before you even begin to overheat.
Is There A Downside To Using A Cooling Towel?
As with any product, there are going to be some issues. The most common we have found is that the cooling towel can dry out quickly when used in high humidity, so it may require frequent wetting.
Second Issue
The second issue is that the material may start to smell a little musty. Nothing lasts forever, and this can happen with any product of this type over time.
As long as you launder your cooling towel after use, as per the manufacturer's instructions, it should last you a long time with no bad smell.
What Are Your Options?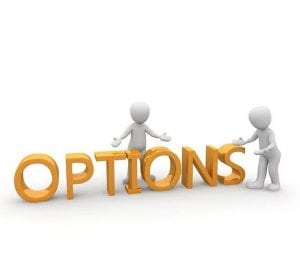 Most cooling towels are made from a breathable mesh or polyvinyl acetate (PVA) material.
Although some cooling towels are made from a "proprietary material", which is a secret (shhhh) so cannot be confirmed. Depending on the brand, they come in various sizes, weights, and sometimes colors.
From all of the information we have found on cooling towels, it appears they also provide UPF protection, almost always indicated to be UPF 50.
Range of Lengths: 32" – 60"
Range of Widths: 11" – 29"
Range of Weights:             2 ozs – 7.8 ozs
The Cost
When we checked Amazon for pricing the average cost of a reasonable size cooling towel (Frogg Toggs brand – 26"x17"), was around $10 for one cooling towel.
There were also options for multi-paks, which averaged around $16 for two cooling towels (Ambielly brand – 40"x12").
So there are some reasonably priced options, and since you will probably want more than one so you always have one available while the other(s) is being washed, the multi-pak option may be your best bet.
The Commitment
There is very little commitment involved in using a cooling towel, as long as you remember to activate it before you start working out or you head out into the heat.
Also, keeping it clean and fresh is as simple as adding it to a load of your regular laundry. This would indicate a cooling towel would be not only a convenient and beneficial tool but also a quick and easy solution to a common issue for some people.
Evaluation
Given how easy this product is to use, it would seem this product would be very convenient and beneficial to a variety of sports enthusiasts:
Fitness buffs
Runners
Golfers
Walkers
It would also appear to be a helpful tool in some day-to-day activities in general:
At the beach, especially for children and older people
Taking the children to the park
Walking the dog in the summer heat
Standing by the barbeque
Anyone who works outside in the heat
Anywhere you are likely to overheat and would appreciate a product that would help you to stay cool, a cooling towel would seem to be an ideal solution for many people.
Final Assessment Of Cooling Towels
From everything we have read about cooling towels, including customer reviews, it would appear this is a product well worth trying if overheating is a concern for you.
There are many options to choose from so you should do a little research to find the one that is right for you.
Also, remember, having more than one will make it easier to ensure you have one clean and ready to go at all times.
Our Recommendation
Provided you do the research to find the right cooling towel for you, you should not be disappointed. A cooling towel will help you to more fully enjoy some of your common activities that overheating may have previously made feel more like a chore.
Tell us how much you have enjoyed your cooling towel, or whether you didn't