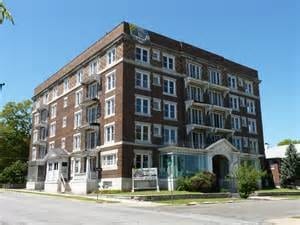 Trying to find share accommodation or a flat or apartment, when moving to another city or country can be a daunting task. Most often your search for this entails looking at ads that may have been posted online. This can be time consuming and risky in some cases. What if there were a resource like Easy Room Mate to help you with this?
Overview
Easy Room Mate is a website that is dedicated to helping individuals post their rental units online and also helps those looking for shared accommodation or rooms to rent in locations away from their home.
The Claim
The Company claims that their services are a real time saver. They say it is a much cheaper way of going about your advertising or your search. They also indicate that you are able to contact tenants directly.
The Hype
The hype really evolves around having one central location to be able to either place your ad for your space to rent, or one central place to search and compare accommodations that are available.
The Cost
For those that want to advertise their space the website says that the ad can be placed for free. It also appears as though Easy Room Mate is a membership which no doubt includes a fee. In order to do this you need to sign up. It seems that the tenant or landlord can post for free, but in order to add the contact details there will be a small charge.
The Commitment
Although Easy Room Mate is a great site where everything you need when room or flat searching is in one place, you still need to use the proper caution when it comes to your research. Scammers are able to get past the site owner just as they can anywhere else and you need to be aware of this. However, this is a risk you are going to be taking no matter what source of information you use for finding accommodation.
Evaluation
Overall Easy Room Mate is a really good idea. Not only do you get to see what is available you get to do some comparisons. Another great feature about the Easy Room Mate is that they offer these services in a lot of different countries. They have been around for awhile so they are not a hit and miss operation. There are a fair amount of reviews on the web about their services and most are positive. There are a few negative ones, and one that had to deal with a scam.
Final Easy Room Mate Review
We are going to give the Easy Room Mate a Thumbs Up rating. The concept is really good, and with all the information that you need for finding your accommodation being in one spot it is really convenient. Although there is still a slight risk, it is no different than any other method you would be using to find accommodation.
Our Recommendation
We suggest that you take a look at the Easy Room Mate site if you are looking for accommodation. You can become a member and if you don't like the price then you can simply stop from going any further. in the past we talked about a similar type service that was geared towards travelers that wanted temporary accommodations. If this is something that you are looking for then check out Roomorama.
Official Website: Easy Room Mate
What do you think? Does Easy Room Mate work or not?