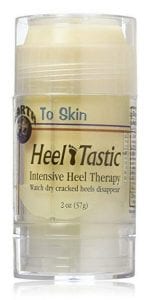 We all know what can happen when the feet are in less than perfect condition. Not only from a mobility point of view but for appearance purposes. There are different things that can go wrong with the feet but a common problem is dry cracked heels. Heeltastic is a product that is being promoted as the fixer for this foot issue.
What Is Heeltastic?
This is a foot care product that has been formulated to deal specifically with dry cracked heels and other areas of the foot that may be dry and cracking. It is considered to be an intensive therapy.
What Are The Dangers Of This Kind Of Foot Problem
To begin with, there is the pain and discomfort that can come from the cracking of the skin. Every time a person with this condition goes to put their foot down they will feel discomfort.
Then there is the risk of infection as bacteria can settle into the cracks.
The skin on the heels can become thick as the body tries to heal this area. Over time this can interfere with the fit of the shoe wear.
Finally there is the appearance. Both men and women love to wear sandals in the warm weather, but if they have dry cracked heels this is going to make the feet look unsightly.
What Causes Dry Cracked Heels?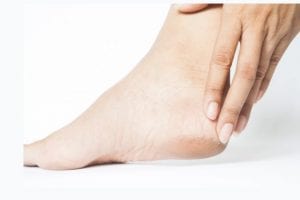 When the rim of the heel becomes dry and thick then it will start to crack.
The increased pressure that is put on the foot with each step causes the dry thickened skin to split open.
Some common causes of skin drying and thickening are:
Being overweight
Open heel footwear
Friction from the back of the footwear
Weather factors such a dry air in the house during the winter
Constant exposure to hot water such as showers that are too hot
Some skin conditions like eczema or psoriasis can cause this
Post menopause can be another cause which is called acquired keratoderma
What Makes Heeltastic Work?
It all comes down to the active ingredients in the product. Which is a whole gambit of ingredients that have proven to be beneficial for the skin. They have each been recognized for having healing and some have antibacterial properties to it. It is interesting to note on the label as it lists the ingredients that it calls them inactive. The active ingredient is dimethicone (1%)
Dimethicone
This is a very popular ingredient that is used in a lot of skincare products. Its main purpose is to keep the product in such a condition that it can be applied easily and goes on smooth and feels silky. An additional benefit is that it is able to lock in moisture because it has large molecules.
Some of the other prominent ingredients that no doubt are allowing this product to work are:
Coconut oil
Beeswax
Carnauba
Shea Butter
Neem
Karanja Oil
Another listing in the ingredients is a proprietary blend of essential oil. A concern here is if one were allergic to one of the essential oils they wouldn't not if this were part of the ingredients here. It is understandable that the company wants to keep its trade secret.
Deeper Penetration
According to the promoters they say that most treatments for this heel problem are that they sit on top of the skin. But, Heeltastic is supposed to provide deeper penetration.
A Change In Formula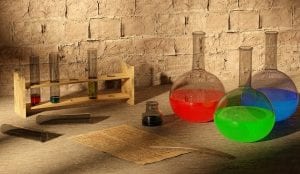 A few years back there was some talk among users that there was a change in formula. However, others who have ordered it several times don't feel that there has been any change. Some have commented on the odor of the product is better.
The Company
It appears as though Neutraderm Inc. is the manufacturer of Heeltastic. Although they are a private label company. In one of the old Commercials, there is a spokeswoman Melinda Clark who says she formulated the product because she had the dry cracked heel problem.
How To Use The Product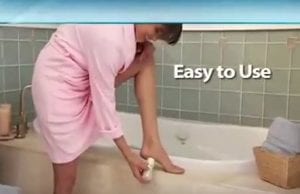 One of the benefits of this product is that it is easy to use. It comes in a roll on applicator so application is easy.
Other Uses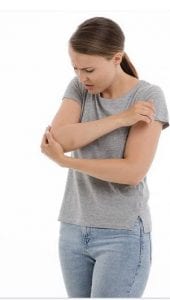 This product can be used on other areas of the skin that are showing signs of dryness and cracking like the knees or elbows.
What Do Users Say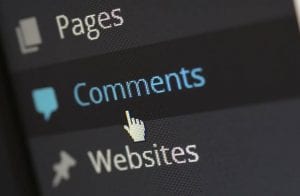 Overall according to one Amazon offer the product has received a 4.8 out of 5-star review. 88% have given it a five-star rating while only 2% gave it one star.
Breaking it down by features these reviewers rated it as
4.9 for moisturizing
4.8 for softness
4.6 value for money
4.4 scent
As can be seen by these ratings the most important is the moisturizing and softening benefits which is what dry cracked heels need.
Positive Comments
There are many positive comments and a few examples are from some of the latest users:
"Highly recommended. Great for diabetic feet"
"A must-have"
"Weird but it works"
Negative comments
"Tube smashed upon receipt and no return possible – very disappointed."
The top critical review dates all the way back to 2016 when it seems that around this time they was some controversy over whether there was a change in formula.
Options
There are lots of different foot care products that can be used to treat the dry cracked heels. But, prevention is even better than having to treat something. They are plenty of steps that can be taken to prevent this condition. Just looking at the potential causes then trying to avoid these is a big step in the right direction. Another is using a product like Amope to help keep the thickening of the skin to a minimum which will allow for even better penetration of Heeltastic