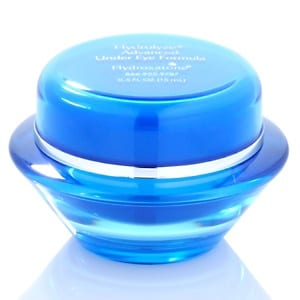 Hydroxatone makes a pretty big lineup of products to help you with your skin care needs. A whole bunch of anti-wrinkle and anti-aging products are coming out recently, and the trend should continue as baby boomers look for an answer to Father Time. But not all of them are worth the money, and it can be hard to pick the good from the bad. That's why we had to take a closer look at Hydroxatone.
The Claim
Hydroxatone claims that their products can do everything from get rid of your wrinkles, to lengthen your eyelashes, to fix the bags under your eyes, to all sorts of skin care remedies. Their slogan is that they're rejuvenating beauty through science. Any time a company adds science into the mix, it's interesting, because most people are wanting to go the all natural route and don't want to use a bunch of synthetic ingredients on their skin, especially their face.
They say that their flagship product, AM/PM wrinkle complex shows a "68% reduction in fine lines and wrinkles". If you're worried that you won't be able to use it on your sensitive skin they say that it is clinically proven to be gentle, even for those with the most sensitive skin.
The Hype
The hype comes mostly because this is an anti-aging product, and so most people are avidly waiting for a product to come along to help turn back the hands of time and restores some of their natural beauty. Several companies in this industry play on this hype, and on the strong desire of people to look younger, so you have to try to keep a level head when it comes to claims and seeing actual results.
The Cost
The cost of Hydroxatone varies depending on what you order, but the prices can range from about $20 to $80 and up. Many of their products are available to try first, so you can get an idea of whether you want to keep using it or not. Just be sure to get the return process started early to avoid any unwanted charges.
The Commitment
You didn't get fine lines and wrinkles overnight, so it's beyond the scope of any anti-wrinkle cream to work wonders in a short time. This is where there's a gap between how long you'll need to use Hydroxatone and how long you have during the free trial. It's been noted by their reps that you'll need 6-9 weeks to notice a difference, so it is strange that they only give you one month to try it out, when some companies give 60 or 90 day trials for products that are known to take a long time to show results.
Product Line
The following products are available as "risk free trials", but there have been several people that say these aren't hassle free trials so proceed with caution, but proceed.
Lashatone – This is to be used for longer, thicker lashes for those that have short, or fine eyelashes. Compared to other products like this in the market, its reviews are on the more positive side.
InstantEffect – Fewer wrinkles in just a minute and a half? That's the promise with this 90 second wrinkle reducer. It's a pretty tough feat to accomplish,
Hydrolyze – This is used for those that have dark circles under their eye, eye bags, or sagging or drooping eyes. There are many products like this for you to choose from, so it's a good idea to try it out and compare it to others. See our full review of Hydrolyze for the verdict on how this performs.
Celtrixa – This is specifically used to help remedy stretch marks. If you've been battling with these, you'll know that there are a lot of products that make promises, but few that actually deliver. See our full review of Celtrixa for more.
Declatone – This is for the area around your neck, what the French call the Decollete, an area that many people will first notice the signs of aging. Don't overlook this important area.
Hydroxatone – Use this in the morning and at night, as a way to fight wrinkles and stay looking younger. This is their flagship product, and the one that started it all. All of their other products stemmed from the success of this anti-wrinkle cream.
User Reviews and Testimonials
It's no surprise that the testimonials given at the official site are a bit shinier than the ones at third party sites. The overall verdict is mixed, with some saying that they've used it for over a year and won't use anything else, with most negative reviews focusing on the free trials or other ordering nuisances, and not really chiming in on how well the product works.
It's not our job to report on how hard or easy it is to order a product, but it does confuse us as to why so many business choose to use free trials in order to get their product to move. What usually happens is people want to try it for free, and then order it if they like it. What the process usually entails is signing up additional shipments unless you cancel, which most people forget to do. So people get upset when they're charged, and give a negative review for the product, when in fact they're just venting about the hassle of having their money tied up in the refund process.
Final Hydroxatone Review
The actual products that Hydroxatone makes are well-reviewed and of high quality. Most people say that they work, and work well, and we'd have to agree. If you overlook the problems with the ordering process, they seem to be offering high quality products. The prices are a little on the high side, but for something that works, this can be understood if not condoned.
Our Recommendation
We recommend trying out the various Hydroxatone products, but remember that they are a business, and they are trying to make money. If you're worried about charges showing up on your statement for products you don't want, just be sure to try them out as soon as you get them to see if it's something you want to keep or not.
What do you think? Does Hydroxatone work or not?