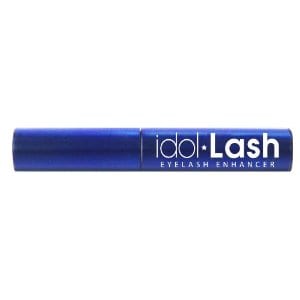 Idol Lash is a cosmetic product that can make just about anyone's eyelashes longer and fuller. It is said to be the best eyelash enhancer available on the market. The company that created Idol Lash has also produced other effective beauty products since 2002, so it seems like they have the capability to create something that works. You will find many bogus eyelash enhancer products in this industry, so what could possibly be the difference between those products and Idol Lash?
Overview
A priority of many woman is to look attractive, and one problem for most is having dull eyelashes. Our eyes are supposedly the first thing others notice about us, and having full eyelashes can make a woman all the more beautiful. Mascara is great and all, but only gives you temporary results. A woman can spend as much as $300 for eyelash extensions that will probably only last her a good two months if she's careful enough. Then it's an additional $75 per touch up. Not everyone can spend that kind of money which makes it quite an unrealistic option.
The Claim
After using Idol Lash every night for at least 2-4 weeks, they claim that you will notice a significant improvement in the length and thickness of your eyelashes. They say that doctors have tested the product and have deemed Idol Lash safe to use for even the most sensitive of eyes. The company even states that Idol Lash can work on eyebrows as well. They also suggest that many celebrities trust this product and have been using it for years. Because of this, it is rated as the number one eyelash enhancer in the cosmetic industry.
The Cost
Idol Lash comes in packages and it's your choice if you'd like to get a package of six or one tube which lasts for about a month. A box of Idol Lash costs $50, however if you purchase any one of the packages that is being offered on their website, you can save as much as $100.
The Commitment
If you want to see results, it is advised that you apply Idol Lash every night before bedtime for at least 2-4 weeks. The way you use Idol Lash is just like applying any mascara. It only takes about 5 minutes to get enough on each eye, on the top and bottom lashes. You will have to remove any makeup still on your face before applying.
Evaluation
Before we begin discussing the feedback from consumers, it is vital you know that Idol Lash has actually been clinically proven to be safe and effective. Fifteen subjects ranging in age from 24-82 years old were asked to use Idol Lash every night for 2-4 weeks. The study was able to conclude that the density of their eyelashes improved by 82%. Because of the fact that doctors have verified the product and actually recommend it, those interested in purchasing and trying it out are lead to believe that Idol Lash really does work, however the responses from consumers are claiming otherwise.
What People Are Saying
There has been mixed reviews on whether or not Idol Lash is effective. Some people say that they used it for up to a month, and didn't see any noticeable results. Others say they saw results pretty quickly, and they only got better over time. Sometimes this happens with beauty products, you'll see a sharp divide between those that like a product and those that don't. It's actually a sign that something has the capacity to work, it's just a matter of whether or not it will work for you and your specific situation.
Making up your own mind is not the worst thing to have to do. You really have no idea what sort of beauty regimen the people in these reviews have, and you don't know if they're applying the product as directed. You also don't know what kind of expectations they had going into this. Most of us have learned to take product claims with a grain of salt, but some people still expect to look like the models depicted in the advertising. Keep a level head, with reasonable expectations, and treat this more like a science experiment instead of the most important buying decision you'll ever make in your life.
Final Idol Lash Review
With products like this that split users in half, you just have to give it a try. We're giving the Idol Lash our Thumbs Up rating because if it didn't work, you wouldn't see so many actual users saying it worked for them. But keep in mind that it doesn't work for a lot of people as well, so it may not work for you. This is just one of those products where you won't know for sure until you use it yourself and see if your eyelashes respond favorably to it. Just be light-hearted about it and don't put a lot of pressure and stress on the situation. Keep it in perspective, give it a try, and measure the results.
Our Recommendation
Get a smaller-sized package and give it a shot. You don't have much to lose because even the people that said it didn't work for them didn't complain of any negative side effects, so you're just back at square one if it doesn't prove effective for you. And if it works it's easy enough to reorder a fresh supply when you run out and you can check fuller eyelashes off your list of things to get.
Official Website: Idol Lash
What do you think? Does Idol Lash work or not?