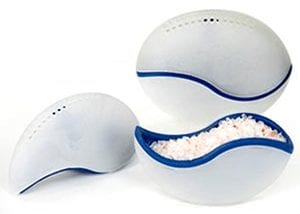 If you suffer from congestion or a variety of other respiratory ailments chances are you have used inhalers to help with this. However, many are looking for more natural alternatives so could the Inhealer be what they are looking for, or is this just another product whose marketing tactics are preying on those who have discomfort?
Overview
The Inhealer is a small unit that you fill with the pure pink Himalayen salt crystals that come with it. By doing so it is supposed to basically act as a natural inhaler for many common respiratory ailments.
The Claim
The promoters claim that the Inhealer is easy to use and basically acts like a traditional puffer.You can also use the nasal adapter that comes with it to relieve nasal congestion. They say the Inhealer helps to combat asthma and allergy irritants, as well as helps to ward off environment irritation.
The Hype
The marketers are really focusing on this being a all natural product as all the inhalant contains is the pure pink Himalayen salt crystals.
The Cost
The cost of the Inhealer is $14.95 plus shipping and handling of $6.95. For this you get the inhaler, the salt crystals, and the nasal adapter.
The Commitment
There isn't much to using the Inhealer and its especially easy for those that have used other forms of inhalers in the past. For those that are not used to flushing their nasal cavities out it might take a little getting used to.
Evaluation
Overall we have a few concerns and perhaps a little skepticism. The first thing that is critically important is that you do not use the Inhealer to replace any medications including inhalers that your health care provider has given you. We also highly recommend that before breathing in anything that is supposed to have a medicinal purpose to it that you check with your Doctor. Our other concern is just how valid are these salts that are really supposed to be the natural medicine as the Inhealer itself is just the delivery device for them. This takes us to looking closer at Himalyan salt therapy. The premise for this revolves around the ancient Greek treatment called Halotherapy. This was the utilization of caves that were filled with salt air. The modern day version of this that is cropping up is the Salt rooms that are now being opened up as treatment rooms.
Final Inhealer Review
As to the validity of salt treatments for respiratory conditions or specifically using the Inhealer it is still up in the air as to how beneficial these treatments are. One of the risks is that all too often people rush out and jump onto something new before waiting to see what some of the results are. Also, it has to be taken into account that breathing air in a salt room is different than actually using a device such as the Inhealer which is distributing a greater intake of the salts themselves. We are going to give the Inhealer a Try/Buy but with caution as outlined in making sure you discuss this with your health care provider.
Our Recommendation
If a plugged up nose is your biggest complaint then you may want to take a look at Navage which at least has been on the market for awhile and has some feedback.
What do you think? Does the Inhealer work or not?