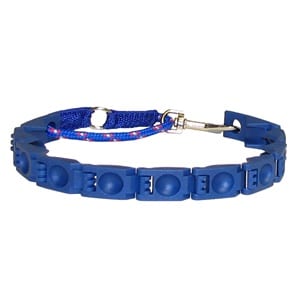 We certainly have a lot of dog lovers that enjoy visiting us,so when we come across products that we think will be important to them, then we like to bring their attention to these. One that has captured our attention is the Perfect Command Dog Collar.
Overview
The Perfect Dog Command Collar is a pet training aid designed to assist you in training your dog to listen to certain commands.
The Claim
The claim is that this Perfect Dog Command Collar action mimics the corrective action taken by a mother dog when disciplining her pups and by doing this you will encourage your dog to submit to your requests.
The Hype
Much of the hype surrounding the Perfect Dog Command collar comes from the fact that Don Sullivan who is a recognized dog trainer; sometimes called the "DogFather" has lent his name to this particular product.
The Cost
The cost of the Perfect Dog Command Collar is $26.99 at Bed, Bath and Beyond. Check your local retailers and you may be able to find it for less but that seems to be about the average price at most retailers.
The Commitment
The commitment required for this Perfect Dog Command Collar is two parted in a way. The commitment to the actual unit is very minimal when not in use you simply toss it into a drawer. However, when using it to attempt to train your animal you need to put in the time and commitment that is necessary to do that effectively when using this or any other training product.
Evaluation
The concept behind the Perfect Dog Command collar is that by using this collar you can influence your dog to either stop certain behaviours like barking or begging for food or straining at the leash when on a walk by the biting action that is introduced when the collar is pulled on with a leash. This action replaces the shock effect that other collars have and is intended to mimic the action that a mother dog would take with her pups to coerce corrective actions. While we understand the concept behind the Perfect Dog Command Collar we are unsure as to whether or not this type of painful reinforcement is the absolute best way to get your dog to listen to you. There are a variety of other methods that do not include inflicting discomfort on the animal that have been proven to be very effective.
Final Perfect Dog Command Collar Review
As stated above, we are unsure that any training method that relies on a painful reinforcement is the best option for training dogs or any other animal for that matter. If you are of the camp that believes that this is the only way to properly train a dog (and there are admittedly many of that mindset) then this might be a product that you may want to investigate further. The school of thought behind it is a practical one and it does not resort to electric shock which is an unnatural way of training any animal but again there are so many other proven methods for training dogs that do not include inducing any discomfort that this product is not for everyone.We will only give this product a Try/Buy rating for those who agree with this form of reinforcement.
Our Recommendation
If you are of the mindset that negative actions rather than positive reinforcement are the best way to train a dog than the Perfect Dog Command Collar this might be the product for you. The concept is sound and it may well work for you and your animal. For other alternatives, you may want to look at the Body Collar.
What do you think? Does Perfect Dog Command Collar work or not?