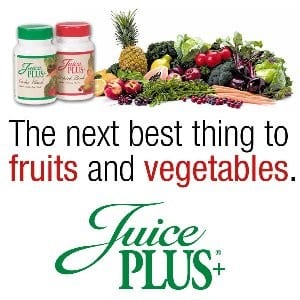 Juice Plus, often stylized as Juice Plus+ is a line of supplements that claims to contain enough antioxidants to help with your overall health and well-being. This is because it is supposed to contain concentrated fruit and vegetable juices in a convenient pill form.
Overview
The Standard American Diet leaves much to be desired in the way of vitamins, nutrients, and antioxidants. In fact, it's actually highly acidic, leading to more free radicals and a breakdown in health for many. It's not easy or cheap to buy the amount of fresh fruits and vegetables that are recommended by agencies like the Centers for Disease Control.
The Claim
Proponents of Juice Plus have made several claims over the years about the benefits it contains. They say it's the next best thing to eating fruits and vegetables, and that their products acts to help bridge the gap between how many servings of fruits and veggies you should be getting, and how many you actually do eat each day. They make it a point to say that it is not a substitute for healthy eating, but something you should take in addition to eating right.
They say that it's not a vitamin, but rather a whole food supplement that contains the same sort of vitamins and nutrients you'd get from eating actual food. They say that more and more doctors are recommending it, and that National Safety Associates, the makers of Juice Plus+, has spent millions of dollars on research into the effectiveness of their product.
The Hype
Perhaps you found out about this from one of the reps that is trying to sell you on it. It's sold and marketed by reps that are trying to earn a commission on it, and this is the main reason for all of the hype. Perhaps they sounded very excited about it, or shared with you their success story about how great they feel when taking it. You have to take it all with a grain of salt, as their main motive is the money they'll receive by making sales each month.
The Cost
You can get the cost of Juice Plus down to $42 a month, but that's if you sign up for their auto-ship program which will send you a four month supply each for months. This is a pretty reasonable price, and comparable to other whole food supplements that typically clock in at $30 a month.
The Commitment
You'd want to take this daily as directed, and still try your best to eat well and get exercise each day. Many will take this as a way to fill in nutritional gaps caused by unhealthy eating, but that's not the way to get the most benefit from it.
Evaluation
There has been plenty of research conducted on Juice Plus, and of course the company says it is all unbiased. There was an instance where they received criticism for a study done back in the 90s that involved people affiliated with the company. But most of the recent research being done seems to be legit and is trying to shed light on how the product works in the body when taken.
They flat out say that their pills are not a cure for any disease or condition, so you should't take it in the hopes that it will help with any specific problem you're experiencing. But with the antioxidants it contains, it should have a positive effect on the entire body. They say that it's made by juicing fruits and vegetables and then drying them into a powder using a proprietary method. This is supposed to help keep the vitamins and nutrients intact so you're getting basically the real thing.
Final Juice Plus Review
There's a lot of history behind Juice Plus, a bit of controversy, and plenty of studies available for your perusal. From what we can determine there are benefits to taking it, but whether or not it lives up to all the claims you hear being made on it is still difficult to determine. It has a lot going for it, being based on whole foods rather than synthetic vitamins. For those that don't get nearly enough fruits and vegetables each day, it would make a good supplement to try for awhile and see what sort of results you experience.
Our Recommendation
We always advocate taking healthy steps that improve your quality of life, health, and feelings of well-being. From what we've determined the manufacturers of the product seem to be doing their best to use quality ingredients. It's the sales format that they've chosen that makes it a bit trumped up, but if you can sift through that it does appear that the product provides healthy benefits and is worth at least trying out.
What do you think? Does Juice Plus work or not?