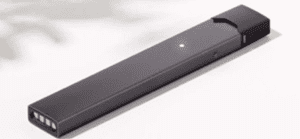 People are becoming far more health conscious. Smokers are always looking for a simple effect way to quit smoking. Juul may be the product for them.
Overview
Juul is an innovative product to use as an alternative to cigarette smoking.
The Claim
The claim is that Juul is a simple, clean, satisfying alternative to cigarette smoking and vaping. It is a pod-based product that will satisfy most smokers. You will feel satisfied after 1 to 8 draws on the Juul.
The Hype
The hype about Juul is that it has a unique interface and profile. Juul has no switches or buttons. Juul uses nicotine salts as found in the leaf of the tobacco as opposed to free-base nicotine. The Juul does not stink like cigarettes or make your teeth yellow.
The Cost
The cost of Juul starts from $34.99 to $49/99. It comes with a 1-year warranty.
The Commitment
The commitment to using the Juul effectively is to fully read the operating instructions. Make sure it is charged at all times. Ensuring that you have several pods available, so you don't run out and revert back to cigarette smoking.
Evaluation
The Juul is a non-refillable closed pod vape system. This means it is not compatible with other tanks or juices. The Juul pods come prefilled with nicotine salts in a variety of flavors. It contains 3% or 5% nicotine strengths. The Juul is a great product for beginners to use as a smoking alternative as it is very easy to use. The Juul has a built-in battery and a magnetic USB charger. It takes an hour to charge fully and lasts up to 400 puffs. This device is easily fitted in your pocket. The negative issue with the Juul is that it still does contain nicotine.
Final Juul Review
We would give the Juul a thumbs up. The Juul is a quality built smoking alternative device. It reduces the amount of nicotine intake that a regular cigarette has. The device has a small LED light that signifies a pod has been inserted. The LED light also lights up with each pull taken. If you tap the area below the LED light two times it will flash green for fully charged; yellow battery is half full or red means it's time to recharge it. One reviewer stated that no matter what she tried, she couldn't quit smoking. However using the Juul, she became successful in reaching her goal. Juul had to suspend many of its flavors to discourage teens from using this system.
It is well known that the intake of tar and nicotine can be life-threatening. Finding alternatives to cigarette smoking can bring you one step closer to quitting. However, most alternatives still contain nicotine. Finding the best solution like the Juul can help to quit smoking forever a little easier. However, the best solution is to quit cold turkey and not use any smoking alternatives. Very few people can do this.
Our Recommendation
Another different but great alternative to helping with quitting smoking is Nic-Out. So be sure to check this out.
What do you think? Does Juul work or not?