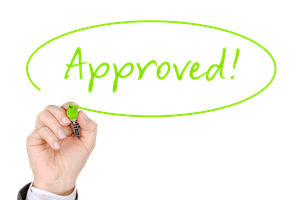 Small businesses face may different challenges, but one of the most frustrating can be the need of financing. Most lending institutions may be reluctant to let funds to a new business, and this is where Kabbage may prove to be the solution.
Overview
Kabbage is a business lending institution that is putting their focus on making business loans for the small business an easier process. Not only that the process is completed in a very short period.
The Claim
The claim made by Kabbage is that a small business owner can make their application from anywhere. All they have to do is provide the necessary business information and then provide a link to the revenue data. The next step is Kabbage will review the performance of the business. Then they will be able to advise how much capital may be available for the business to access. What this company is providing is a much-needed line of credit for many small businesses.
The Hype
The hype revolving around Kabbage is that they appear to believe in the small businesses and realize how hard it is for them to obtain a line of credit.
The Cost
The cost for Kabbage line of credit is going to depend on the amount. The application process is free.
The Commitment
The commitment comes as it does with any type of funding. The terms agreed upon are going to have to be followed. The company should only require a line of credit that they feel is necessary and not over extend themselves.
Evaluation
Kabbage does require that the company looking for the line of credit has been in business for at least one year. It must be able to prove it has an annual business revenue of $50,000. Or at least have generated a minimum of $4,200. For the last three consecutive months. Kabbage does not just rely on one source of information to arrive at their decision. For example, they don't just base everything on the credit score. Although it does play a role in the decision along with business performance and revenue consistency, along with cash flow.
Final Kabbage Review
We are prepared to give Kabbage a thumbs up. Although every business should consider their needs carefully. This is a lending institution for small businesses that don't just want to rely on the credit rating. It is also good for those who need the funds quickly. Processing traditionally can take a long time for a business loan. It is also ideal for those who want a short repayment period. The loan terms range from six to eighteen months. The company receives good feedback on their ease of application and time it takes to fund. The drawbacks with Kabbage may be that they do not provide the cheapest funding and the fee structure can be a little complex.
Our Recommendation
Outside of business, there are many people who are in need of personal loans on a short term basis. They may want to take a look at CashCall.
What do you think? Does Kabbage work or not?