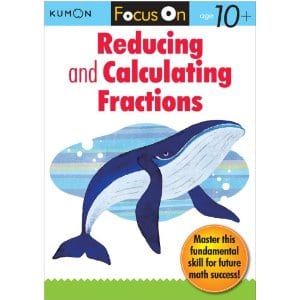 Kumon is a mathematics and reading-based learning franchise that started in Japan and has now expanded worldwide. In the United States the focus is on math and reading and can be broken down by the goal you're trying to achieve, whether to catch your child up, challenge them, or get them started learning at an earlier age. But how well do real parents say it actually works in practice?
Overview
Math skills play an important part throughout life, even now that we're so reliant on computers and digital devices that do most of the arithmetic for us. But strong math skills can be the foundation for advanced degrees and engineering and science, and can set your child up for a better and more productive future.
It's well known that the American educational system leaves something to be desired, especially if your child is going to a public school system that faces overcrowding and other roadblocks to an effective classroom. Giving them additional lessons sounds like a smart choice.
The Claim
Kumon claims that their after school programs can help your child because they are individually created after your child's needs are assessed. This is not to be confused as one-on-one time with your child, but rather a way to tailor their pre-made academic programs to your child's current abilities, and project a path for their learning.
The Hype
Any time a franchise reaches the level of success that Kumon has, there will always be some hype that comes along with it. The mere fact that this is practiced in multiple countries in various forms speaks volumes about the sort of results parents must be seeing. Logic dictates that it wouldn't have been able to grow to this size of an operation if parents weren't seeing noticeable and measurable results, at least to a level that would convince them to keep their children enrolled.
The Cost
The cost has often been justified as being more expensive than teaching your children on your own, and less expensive than a private tutor giving one-on-one lessons. It's $110 a month per subject that you enlist them in, and there's a one-time enrollment fee of $70.
The Commitment
Many parents would be attracted to this service because they feel like they wouldn't have to do much in order for their child to learn. But like with most activities your child takes part in, the more you involve yourself in it, the better it will be for them. That's why you'll want to take a hands-on approach to this, in order to supplement the learning that they are doing, and to set the example that learning can be fun and interesting and that everyone does it.
The Pluses
One thing that most parents agree on is that they can in fact see improvement in their child's reading and math abilities, so it's not as if the time spent using it is wasted, or that the method doesn't have any effectiveness whatsoever. At this point it's also stood the test of time, and been used by millions of students around the world, so it's not as if it's a new system and your child is a sort of beta guinea pig to see if it works or not. You're basically plugging them into the pre-established system and letting it do its job.
The Minuses
In Japan, the country where the program originate, the Ministry for Education criticizes their methods as relying too heavily on rote memorization which stifles a student's ability to think critically and solve problems using reason and logic. Reading programs that rely on memorizing words have come under some scrutiny in the United States as well, with programs like Your Baby Can Read. Here children are taught how to recognize words on sight, which gives the illusion that they're learning to read, but in fact they aren't able to sound out words using phonics.
Evaluation
It's hard to get an accurate idea of how Kumon is being received by parents, because each parent is going to expect something a little different for their child, and this will determine whether they think this is a good investment or not. And that's exactly what you see when you look at the reviews: half of parents think it's great, while the other half don't like it at all. You also have to remember that some parents will want the sort of drills and repetition and feel that this is what their child needs in order to learn to focus, while others will see it as turning their child into an automaton.
Since parenting and teaching styles vary so wildly, the only real way to know if this is something that will work for your child, and get your seal of approval is to give it a try and see how they respond to it. The only real drawback to this is the $70 enrollment fee that they charge to get started. It might be possible to sit in on a class, or have your child use the workbooks before enrolling them to give it a trial run before signing on completely.
Final Kumon Review
Kumon gets our Thumbs Up rating and It will likely prove effective if you go in with reasonable expectations as a parent and focus on getting your money's worth out of the service they provide. You'll want to balance it out with your own teaching, and challenge your child to think creatively, since this is only going to show them how to do arithmetic and many of those that have tried it have said that it gets repetitive.
Our Recommendation
It's important that children learn as much as they can at a young age. This is the time of their lives where they're best able to learn new concepts and if they're not given the necessary challenges this time will be wasted. The American education system lags behind in the global economy, especially when it comes to math, and this is mostly due to other cultures putting more emphasis on early education and expecting more out of their children when it comes to academic performance.
What do you think? Does Kumon work or not?