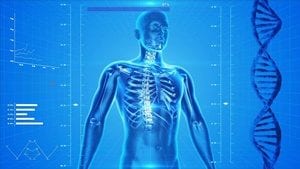 There are lots of people who suffer with back problems. Some of these problems are so severe that they require strong prescriptive medications or some type of surgery. So, is the Laser Spine Institute able to eliminate some of this for patients who qualify for their type of surgery?
Overview
The Laser Spine Institute is a medical institution in the US that performs Laser spine and neck surgery. They have several clinics throughout the US.
The Claim
The Laser Spine Institute makes several claims in regards to how minimally invasive and easy their Laser surgery procedures are. They claim to be able to treat several conditions with their procedure such as spinal stenosis, degenerative disc disease, pinched nerves and several other conditions.
The Hype
The hype really focuses around this being a minimally invasive procedure where no over night hospital stays are required.
The Cost
The cost is going to depend on the type of condition that is being treated and whether or not you have some type of medical insurance to help pay for it.
The Commitment
The commitment is really going to be whether you feel confident in having this type of procedure performed. If you are in significant pain and your back or neck problem is interfering with your lifestyle, then chances are you will want to see if you are a candidate for the Laser Spine Institute treatments. You are going to have to be prepared to follow all of the instructions given by the Laser Spine Institute before and after your procedure.
Evaluation
Whenever something is going to affect the health of an individual it has to be carefully looked at. There are a fair number of reviews pertaining to the Laser Spine Institute. Many of them are very positive while others are not. This is understandable when it comes to something like this. Everyone is unique and so is their medical condition, so different results are going to be achieved.
Final Laser Spine Institute Review
We are going to give the Laser Spine Institute a Try rating, based on several criteria. First you should check with your health care provider to get their option about laser spine surgery and whether they feel that you will be a good candidate. You should also check out what other options you have if there are any. Your diagnosis should be definite so you know what procedures may be offer to you at the Laser Spine Institute. It would appear that they have quality surgeons on staff and as said there are many people that are pleased with the results.
Our Recommendation
Before making your decision about going for a procedure at the Laser Spine Institute make sure that you do further research. Also, keep in mind that what may work very well for one person, may not for another. Compile a list of questions to ask the medical staff at the institute and don't proceed until you feel totally confident in your decision. With the new technology available today there are many different ways that Laser is being used to help with some medical problems. One that we discussed before was Laser Lipo.
What do you think? Does the Laser Spine Institute work or not?