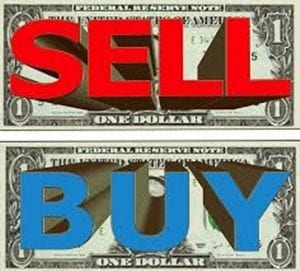 A lot of people enjoy buying items online just the same as many enjoy selling items. There are plenty of places to list used items for buying and selling, and one platform that several are now taking a look at is Let Go. Using a platform such as this is far more convenient than starting a site of your own. The question is how effective is it?
Overview
Let Go is an App that you can download and provides anyone with the opportunity to list their used goods for sale, and for buyers it offers a large selection of used goods to purchase from.
The Claim
The Company indicates that buying and selling on Let Go is simple and easy. The promoters obviously have put a lot of marketing money into this app as you will often see Television Ads which we all know don't come cheap.
The Hype
The hype for Let Go really is all around convenience. It makes being able to sell used items more economical than having to list an ad in the local paper, or pay to do so on paid auction sites online. Then of course, there is the convenience and the opportunity to expose the items to a large audience.
The Cost
Surprisingly there is no cost to list items on Let Go. The owners of the site clearly indicate that they do not take a percentage of the sales.
The Commitment
Using Let Go comes with a bit of a learning curve and a bit of work. First, you are going to have to register an account. Then you are going to need to take some good images of the items you are selling. Then load these onto the site. You will want to make sure that you keep yourself available to chat when interested parties want to contact you or that you at least respond to queries.
Evaluation
Let Go seems to have taken off fairly quickly and is getting some feedback. When looking at feedback for a site such as this you really need to be cautious as to what it pertains to. Feedback about the app itself in regards to its convenience and ease of use is one area that you want to look at reviews for, but you will find that a lot of the posted reviews are complaints about the products themselves that are being sold at Let Go. What has to be remembered is that the owners of Let Go don't dictate what items can be sold here, so it really is buyer beware. The two major complaints are from the buyers who feel that it is mostly junk that is being sold on Let Go. Then the seller complaints are that interested parties in their goods being sold don't carry through with the purchase.
Final Let Go Review
It doesn't matter where you are going to sell or buy used items, you are always going to see complaints. It's no different going to a flea market where it is assumed that people will bicker over prices. The big difference is you don't get to see the products you are buying until you go to actually pay for them. Then it really is your responsibility to check and test the item you are purchasing.Based on the concept of Let Go and the minor complaints about the actual working and using of the Let Go app itself we are going to give it a Try/Buy Rating.
Our Recommendation
Aside from just a buy and sell site if you are looking for what you feel would be good deals on the internet then you can always check out the various auction sites like Happy BidDay which is just one example of many.
What do you think? Does Let Go work or not?