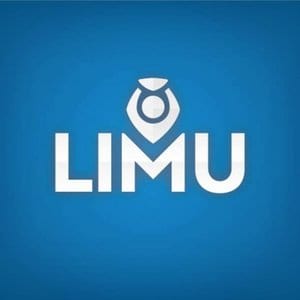 Limu is a multi-level marketing program that is centered around selling seaweed-based beverages and other products. They did the same thing prior to 2003 when they were abruptly shut down by the FDA for violations in the claims they made. So the big question is, has anything changed since then?
Overview
Health products are often used by network marketing companies because they are easy to trump up. All a person has to do is appear alive, energetic, and enthused, and then give the credit to the product they're trying to sell. This sort of tactic is very effective, because it uses a living, breathing example of how great the product is, and people make the conclusion that it must be because it works so well.
The Claim
Limu is careful not to make a lot of direct claims about what the product can do, and uses statistics instead that are taken out of context. For example, they state that there are over 950 independent studies on Fucoidan, as listed by PubMed.gov. But what they don't say is what the findings are in these reports. They basically searched that website and are stating how many search results came back.
The Hype
The hype comes from all of the people that are trying to sell this as their business. There's an eclectic mix of people saying it's a scam, and others saying it's the best thing to ever happen to them. Who's right? It all depends on what side of the fence you're on. If you've invested money into it and are trying to make money with it, of course you're going to say it's a great company to align yourself with. And if you read the facts of the 2003 FDA crackdown you'll probably conclude that it's pretty much the same story a decade later.
The Cost
They say the suggested retail price is $50 a bottle, but suggest getting a bulk order and get it autoshipped to save the most money. We found a distributor selling a 4-pack for $135 which comes with a new member packet and qualifies you as a seller as well. You're recommended to upgrade your order to be eligible for more bonuses and incentives. The biggest package on offer was for $1000 which includes an array of their products, marketing materials, and accessories, plus qualifies you for all of the compensation levels not included in the basic pack.
The Commitment
You'd have to commit to this and treat it as your number one priority if you want to be successful with it. But that is can be said for any business venture on the planet. Successful business people invest themselves fully in their endeavor, often putting their business before anything else. This is true from the smallest of small businesses all the way up to the biggest of the big.
Evaluation
What interesting is that this is the same business that was shut down in 2003, with the same CEO at the helm, and the same type of product being sold, even based out of the same city. So at least they didn't move things offshore to escape any legal ramifications. It does lead one to wonder how long they'll stay in business this time, or what loopholes they're using in order to stay within legal limits.
Seaweed has long been known for its healthy benefits, but there's no guarantee what sort of seaweed they're using, how much goes into the product, and what sort of quality control is in place. Plus there must be a lot of extra additives because seaweed isn't orange in color, so there is most likely dyes and other chemicals added to the drinks. At the end of the day you'd have to fully stand behind the product, enough to recommend it to others and feel good that you're helping them live better.
Final Limu Review
The Limu company has been around for several years, and originally sold a product called Royal Tongan Limu. That business was shut down and had to pay millions of dollars in fines for making claims that the product could cure health problems. It seems this time they are avoiding making any direct claims as to what it can do, but it's still the same people running it, and it's still essentially the same type of product.
Our Recommendation
Multi-level marketing programs are not inherently bad, but they are one of the most abused ways to sell a product, and that bad reputation is strengthened when the product being sold needs to use misleading claims to do so. It's easy to get swept up in the hype videos showing people that have supposedly made a lot of money, or won a car, or a trip to an exotic locale, but cutting through the razzle dazzle it's clear to see that while those at the top might be having a lot of fun, those at the bottom won't likely replicate that success.
What do you think? Does Limu work or not?