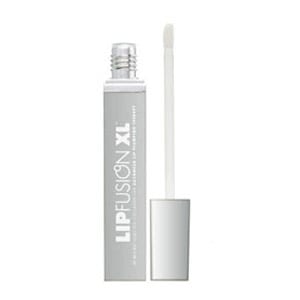 The Fusion Company has been around for many years, providing top-of-the-line cosmetic products such as their new and greatly talked about lip enhancing topical, LipFusion XL. Unlike other lip plumping products, LipFusion XL contains dehydrated encapsulated marine collagen as well as hyaluronic acid which work together to retain one hundred times their water weight, hence giving you fuller lips. This just might be the best lip enhancing formula around, but how do users really feel about it?
Overview
Lips tend to lose their fullness and natural moisture as we age, so it is every woman's goal later in life to get their youthfully plump lips back. Cosmetic surgery would probably be the way to go as results are guaranteed, however the procedures can be quite invasive and not to mention expensive and risky. Lip enhancers such as this one give women who are conscious about their thin lips a safer and less expensive alternative than choosing to go under the knife.
The Claim
LipFusion XL confidently claims that you will wake up to plump, firm, and moisturized lips. The two active ingredients found in LipFusion XL work hand in hand through micro-injected collagen technology to seek out your body's natural water to utilize as a natural lip volumizer. Now you can bring back what were once your sexy lips overnight with the use of LipFusion XL. You hear a lot of products these days talk about collagen as if it were some wondrous way to correct all skin problems and enhance areas that need some assistance. With LipFusion is makes sense because the lips are a confined area, so there is less to treat and it is easier to produce a noticeable effect.
The Cost
For $50, you can land yourself a tube of LipFusion XL. Fusion Company's official website does not directly sell their products, therefore you will have to depend on other marketing sites such as Amazon and Ulta Beauty to place an order.
The Regimen
Obtaining fuller lips is effortless with the use of LipFusion XL. Smear a little on your lips before you go to bed and when you wake up in the morning, you'll notice ampler lips. It isn't a product that needs to be applied religiously in order for it to work. All you have to do is dab some on when needed and you're good to go. It is advisable that you wipe your lips of any other product such as lipstick before you apply LipFusion XL to get better results. You may also apply the product in the morning when you wake to preserve the fuller lips obtained during the night.
Evaluation
This is a convenient lip volumizer as it is applied during the night, so you have the desired effects all throughout the day. The best thing about LipFusion XL is you may use it along with the other lip products by the Fusion Company, or your other preferred products.
What consumers appreciate about it is the taste of its formula, being that it's tinged with the flavor of spearmint. Most lip enhancing products come with no flavour and tastes absolutely horrible when you accidently get a little in your mouth.
Manufacturers of other lip plumping products concentrate on using ingredients that will trigger a subtle allergic reaction on your lips to obtain a fuller look. While this may produce results, it's not really a natural way to go about it, and is basically a side effect that they're calling a result. LipFusion XL on the other hand uses ingredients that utilize your body's natural water and lock it in your lips, thereby providing the volume. This is preferable as you will experience less side effects compared to other brands.
A great majority of consumers claimed that it gave them obvious and noticeable results. Not only did it fill their lips, but also gave their lips shine and moisture. Those that said they didn't experience the fullness, still praised it and kept using it for these other benefits. It's important to remember that it can only go so far, and that if you have very thin lips it is not going to overhaul them and replace them with a pair that rivals Angelina Jolie. It will perhaps enlarge them so they seem more naturally plump, so set reasonable expectations, and you'll wind up much happier.
Final LipFusion XL Review
LipFusion XL gets a Thumbs Up review from us, taking into account the large number of positive reviews it's gotten, the fact that it is not a parlor trick and uses natural ingredients. Ease of use was also a winning attribute, but a product like this won't work for everyone, therefore the only way to know if it's right for you is to give it a try.
Recommendation
The price is a bit high compared to other lip enhancing products out there, but if you haven't found the one for you yet, it is worth giving this a shot. Its set it and forget it nature makes it really easy to use, so you don't have to change your life around in order to start using it. Most women say they use it every night so they can get the benefits all the next day. If you find it doesn't produce the results you wanted, you can chalk it up as an expensive but effective lip gloss.
What do you think? Does LipFusion XL work or not?