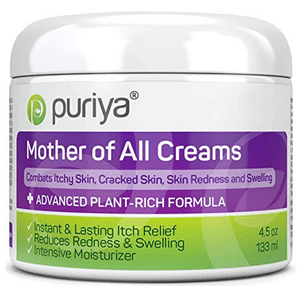 There are a lot of different skin problems that many people have to deal with. This can range from acne to dry skin or sensitive skin. But, on e of the most annoying is itchy skin. For those with this problem they may be interested in the Mother of All Creams.
Overview
To begin with it means looking at some of the causes of itchy skin. These can range from conditions such as dry skin, allergies, psoriasis or eczema. Some of these conditions are so severe they need medical intervention. But for those that have not reached that stage the Mother of all Creams has proven to be a solution for many.
The Claim
The claim is that the Mother of All Creams contains a lot of plant based components. As such there is a warning that if anyone has a variety of different allergies to some plants along with some oils such as peppermint oil then they should NOT use this cream. This cream is so potent that it recommended that a patch test be done first. It should not be used on children either. There are a lot of important details and instructions that with this cream.
The Hype
The hype around the Mother of All Creams is that it provides instant but also long lasting relief from itch. It also helps to relieve the redness and swelling.
The Cost
The cost for the Mother of All Creams is $29.97 for a 4.5 ounce jar.
The Commitment
The commitment that comes with Mother of All Creams is to follow the instructions exactly as they are given. It is not one of those applications that one can take lightly.
Evaluation
Although there are a lot of precautions that are coming with the Mother of All Creams there is a lot of positive feedback from some very satisfied customers. It is also a product that has been used by a great number of people. Out of 4,778 reviews the Mother of All Creams has received a four start rating. This is pretty impressive when you are looking at numbers like this.
Final Mother of All Creams Review
We are going to give the Mother of All Creams a thumbs up. According to the feedback it has been used for a variety of different purposes that relate to the discomfort of itching. The problem is with this type of condition it is often made worse because of the scratching. When a cream like this can help to eliminate this then at the very least it can prevent the condition from getting worse. The price is also reasonable compared to other products on the market claiming to give the same results.
Our Recommendation
If you want to compare this to an alternative then take a look at Wild Naturals for Eczema and Psoriasis.
What do you think? Does the Mother of All Creams work or not?