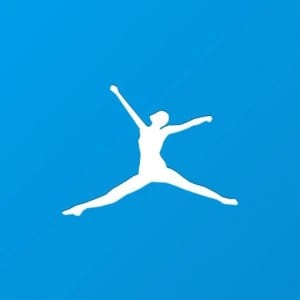 My Fitness Pal is one of many weight loss apps and websites to come out in recent years promising to help you keep track of it all. By putting your focus on the progress you're making, and seeing it broken down in different ways, the thought is you'll naturally lose weight and stay motivated. But if these sort of weight loss and diet tracking services actually work?
Overview
My Fitness Pal is a free service and allows you to sign up and access all of features without paying any money. You can use it in conjunction with any of the most popular weight loss and fitness programs on the market, and it will keep track of all of your progress in a very clean and efficient manner, showing you just what you need to know in order to stay motivated and keep up with your training and dieting.
The Claim
Many people compare My Fitness Pal to Weight Watchers because both involve counting and tracking the calories that you consume each day. Even though Weight Watchers has moved to a point system, it still based on the calories that you are consuming, it just goes about it in an easier to track way.
My Fitness Pal gives you a more accurate look at what you're really consuming, because it has detailed information on the most common foods people eat. This makes it easy because you don't have to be the one trying to do all the calculations, and skinny nutrition labels to see how much fat, carbs, and proteins is in the things you're eating.
They also claim there are success stories of people that have used their app and site to successfully lose the pounds, but there's no real way to know if anyone has anyone lost weight by using it. Most likely they have, because caloric-restriction works in the short term. However, the real question is how well this works as a long-term solution for you.
The Hype
Web 2.0 has a bunch of hype with it, because many of the sites don't really have a sustainable business model, and it's unknown how long each will stay in business as more more people use their service, but they aren't able to pay for things like servers and bandwidth. A site like My Fitness Pal which offers a solid service for free, most likely has a tough time converting their user base into money.
The Cost
My Fitness Pal is free to sign up and use. Many people ask how do they make their money, it's the same way that Facebook makes their money. There is value in having members at your site, especially if they are all targeted towards having the same interest, in this case losing weight.
They can sell perspective advertisers on the fact that their membership base is interested in dieting and weight loss. There are thousands of cross-promotions they can set up with any number of companies in order to make money. Currently they're using Google AdSense to monetize their site, and they have advertisements placed next to the charts and graphs.
The Commitment
Even though My Fitness Pal tracks everything you eat, you still have to be the one that eat the right things. Tracking can be very de-motivational if you don't actually have anything good to track. The good news is that the more you do eat well, the more you'll be motivated to keep the good trend going. However, when you have a slip up you'll have to look at the evidence again and again as it shows up on your charts and graphs. Sometimes it's best just to forget about a cheat meal rather than keep being reminded of it again and again.
You also have to be the one that enters in the information into My Fitness Pal or else it won't do a very good job. This can be hard you never recorded what you've eaten before, as it's a hard habit to pick up. If you forget, you might have to rely on remembering what you ate hours ago or even yesterday. You have to commit to carrying around a little notebook to jot down what you eat and so you can transfer it to My Fitness Pal, or just use your smart phone with one of their apps.
Evaluation
By entering your basic information, including your current weight and height, and birth date My Fitness Pal would give you a target calorie range, how many grams of carbs you should consume, how many grams of protein you should have, and how many grams of fat you should shoot for. The best feature they have is the reports that you can run that will show you a glance how good you've done with your nutrition, your workouts, and what progress you made since he started.
It's a good idea to combine My Fitness Pal with a workout program, so that you are motivated to stay with it, and you can add advanced tracking to your progress. Popular workouts that mesh well with the MFP interface are the Insanity workout, Crossfit and P90X. It also works great with workouts that are more aerobics based like Zumba, and hot yoga. By adding the element of tracking to these exercises, combined with smart eating, it makes it a sort of game and gets you excited to see visual progress not just in the mirror but also on a graph.
Combining Different Programs
A good way to use My Fitness Pal is to combine it with a service like Fitbit or Daily Mile, that way you're tracking both your fitness and your dieting, so you can see the progress in both spheres of your life and see how one effects the other. They do have a section that allows you to track your fitness goals at My Fitness Pal, but it is not as fun to use as these other two programs, so we recommend using them in conjunction with each other.
A Sound Theory
There's a theory originating in Japan that says if you just weigh yourself every day you'll automatically and naturally start to lose weight. The thought is that your mind knows you'll be having another way in every 24 hours so you start making better eating choices without even knowing it consciously. My Fitness Pal promotes the same kind of thought, the very act of tracking what you eat causes you to eat better foods. This is definitely an intriguing concept, and is worth checking out.
How Does It Compare?
My Fitness Pal isn't the only free weight loss tracking service out there. In fact there are several, with different features, benefits, and drawbacks. Here are some of its competitors, let's see how it stacks up:
Vs. Noom – Noom provides the same sort of service, also for free, but their big drawback is that it's only an app, and it's only on the Android network. My Fitness Pal wins this battle because they have an app as well as a site, so you can use both, keep them synced up, and have access to everything wherever you go.
Vs. MyNetDiary – MyNetDiary is not as easy on the eyes as their competitors, and you'd probably want to go with My Fitness Pal or another service like Lose It!, or FitDay. They are just more savvy and easy to use.
Vs. Lose It! – Lose It!, FitDay, and My Fitness Pal are basically all the same site, just with slightly different features in different ways of presenting the data. Give them all a whirl and see which one jives with you most.
Vs. FitDay – FitDay is basically a clone of My Fitness Pal or vice versa. You can use one or the other, or give them both a try to see which one you like better. They have different interfaces but basically are trying to provide the same exact service. It's a matter of your personal preference which graphics you like better.
Vs. FatSecret – FatSecret is nice because they give independent advice without pushing you towards specific products, meal bars, dieting shakes, and whatnot.however, My Fitness Pal provides better tracking, more eye-catching graphs, and a better overall look at your dieting snapshot.
Vs. The Daily Plate – Brought to you by the folks at Livestrong, this is a online-based system that will help you decide what you should eat, which is nice because My Fitness Pal doesn't really give you a menu planning option. The Daily Plate is also well integrated with Facebook so this might be the better choice if you enjoy sharing your good news with friends.
Final My Fitness Pal Review
My Fitness Pal works as described, but there are some problems that they should address in the near future. There is no Facebook integration, so it's not as easy to sign up as a could be if they would just connect through Facebook. Also, they don't allow you to post your success stories to your Facebook profile so you sort of feel like you're on your own here, and you can share your accomplishments with your friends. However if your private person, you'll appreciate that you get to lose weight incognito.
Our Recommendation
Since My Fitness Pal is free to use, there's really no harm in giving it a try and seeing what sort of results you get. While we don't think that calorie counting is necessarily the best way to lose weight, and reduced calorie diets rarely work in the long term, it is good to be conscious of what you're eating and this consciousness alone can lead to better food choices, which in turn will lead to natural weight loss.
What do you think? Does My Fitness Pal work or not?