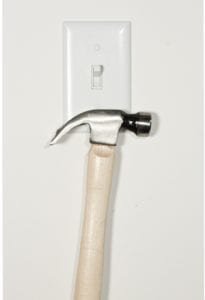 For those that really like items of convenience and also are unique then they will enjoy Neo Cover. This is a really innovative gadget that lets you keep track of the the small things that you may always be forgetting where you put them.
Overview
Neo Covers are a revolutionary new way of keeping track of everyday items that many of us usually have trouble locating or items that we want to keep as accessible as possible.
The Claim
The claim is that by using Neo Cover you can easily place useful items within reach by simply hanging them from these innovative and exceptionally simple devices.
The Hype
The hype comes from the use of powerful magnets that we are seeing being used in a wide variety of different applications for convenience and ease of use to transform our everyday lives!
The Cost
The cost a Neocover is $19.95 That may seem a little bit on the high side for a single magnetic cover, but you also get a nickel coated key ring that can hold up to 27 keys that couples nicely with the Neo Cover so that you will never again lose track of where you place your keys.
The Commitment
The commitment required for the Neo Cover is pretty minimal. To install you simply need a flat head screw driver to remove the old switch cover and to install the new Neo Cover. The whole thing will take about 30 seconds in total time spent and you can choose whatever switch or outlet cover that you choose to install the Neo Cover that is the most convenient to you, the end user.
Evaluation
We think the idea behind the Neo Cover is a great one! A magnetic switch/outlet cover that is strong enough to hold up a hammer is practical for hanging just about anything you want to keep within arm's reach. The things that you can hang are limitless, as long as they are not heavier than a common hammer, including a flashlight, your car or house keys or any other item that you think will be of practical use. Most of us usually flip off the light when we head out as the last thing we do and by hanging your car keys, as an example, on the Neo Cover you can be sure that you will always know where those keys are and have them handy. The same goes for a flashlight. Hanging a small flashlight on a light switch cover is great way to be sure that you have one within reach if there is ever a power outage in your area. These magnetic switch covers are a great idea and are practical, the only argument we have is the price. Even with the included key ring the price point of the Neocover may well turn some people off.
Final Neo Cover Review
Great and useful item that has a real practical purpose! The only negative thing we can see at all is the price. $20 bucks seems a little high for a single cover even with the included key ring. We are prepared to give it a Try/Buy rating.
Our Recommendation
We like this product a lot, practical and useful to be sure but the price is a little high for the average user. If you don't mind spending the money then this product will be a useful addition to your home or office. If you are looking for something else that a lot of people really think is pretty nifty then check out the Hercules Hooks.
What do you think? Does Neo Cover work or not?