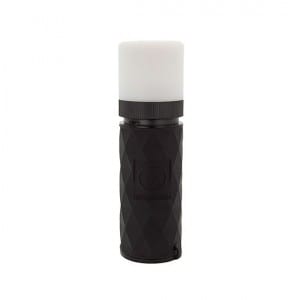 Outdoor tech is a company that specializes in wireless technology that brings the very best in quality, endurance and performance, and not to mention great prices. For those that want quality of sound outdoors then you may be interested in what this Company has to offer.
Overview
Outdoor tech focuses on products that are geared for the outdoors. They have elite offerings that are gaining high recognition for their superior performance.The company came into existence in 2010. Their focus is on outdoor designer products for those that enjoy the outdoors and are on the go. They were the creators of the fully wireless CHIPS® for ski and snowboard helmets.
The Claim
The Company website itself does not make any bold claims of how good they are. Instead they have dedicated a section to their team, which is no doubt comprised of a group of outdoor enthusiasts that have a handle on how great the outdoors truly is. With their brand of products they identify a need for the outdoors person, then go about meeting that need.
The Hype
It doesn't matter what outdoor activity you may be involved in, most likely you are going to find a team member at Outdoor Tech that has made it their priority. This includes both summer and winter activities. As an example, go to the team section of the site and click on ski and you will be introduced to several Outdoor Tech team members that have made this their sport of choice. For other selections there are biking, surfing, skateboarding, and volleyball to name a few.
The Cost
There isn't a huge selection of products being offered by Outdoor Tech, but what is available is theirs and they are impressive. Their product categories are wireless audio, portable power, accessories,apparel and replacement parts. The prices vary and some of the products like the Yowie are really unique. You will definitely want to check it out. Another example of a really unique but very impressive piece of outdoor equipment is the Buckshot Pro Portable Blue Speaker. This is a wireless speaker, flashlight, strobe light,camp light and power bank all in one. The price is $79.95.
The Commitment
If you are the outdoors type and you are in need of something then you should always check out Outdoor Tech first to see if they have it. It is easy to tell that they don't believe in second rate products.
Evaluation
All of the products that we see being offered by Outdoor Tech meet a specific need. The company has really been able to zero in on the main needs of the outdoor enthusiasts. It is easy to see that they are passionate at what they do and what they offer. They are not trying to rush to market with a huge selection of inferior products just to get their brand known. It would appear that they are in the business for the long haul and are going to build a solid reputation.
Final Outdoor Tech Review
We're going to give the Outdoor Tech a Thumbs Up rating. We like their honest approach concerning their products, and they let the quality speak for itself. They are not trying to gouge consumers with hefty prices. They have a well laid out website that isn't all product orientated. It has something of value for every outdoor enthusiast.
Our Recommendation
We suggest you visit the Outdoor Tech website and plan on spending some time there to see just what they have to offer. If you aren't sure about a product or price then do some comparisons, and most likely you will end up purchasing your items from Outdoor Tech. Check out their FAQ section as it answers a lot of questions. In the past we have done some great reviews on various electronic components and different types of speakers. Going from the outdoors to the indoors when it comes to speakers, you may want to check out the Boom Cube.
Official Website: Outdoor Tech Blog
What do you think? Does Outdoor Tech work or not?