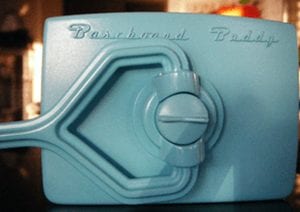 There are tons of cleaning jobs that have to be completed for the home, and some are easier than others. The Baseboard Buddy just might make one of those household cleaning tasks a breeze.
Overview
The Baseboard Buddy is a cleaning device designed for cleaning baseboards so you no longer have to get on your hands and knees to complete this sometimes nasty chore.The product consists of a sturdy micro cleaning pad that is firmly attached to a long handle.
The Claim
The Company claims that the design and the components of the Baseboard Buddy is all that is needed to clean all the baseboards in your home. Now there is no need to have to tackle this task by bending over or having to get down to the baseboard level to clean them.
The Hype
There is no need for a lot of hype to convince the cleaners of the household that anything is better than having to clean baseboards by getting on your hands and knees. This can be a back breaking task. The promoters are well aware of how strenuous this job can be so they have eliminated this by making a product that will do the job for you.
The Cost
The standard version offer is $19.95 plus $7.95 shipping and handling, and for an extra $7.95 you can get a second one free. It also includes a bonus of two replacement pads. There is a second offer called the Best Value Deluxe Baseboard Buddy. For this you will pay $35.85 for the Baseboard Buddy plus $7.95 shipping and handling fee. If you wish to pay an extra $7.95 for shipping you will get a second one free. The deluxe version mentions it has a 60″ handle and comes with a one year replacement guarantee.
The Commitment
Most of us don't have a need to scrub our baseboards on a weekly basis but when they are in need of cleaning it is a big chore. Having the Baseboard Buddy on hand to help with the job may help. You are just going to have to remember that you have this stored away in the broom closet.
Evaluation
The Baseboard Buddy Pads are contoured to get into the grooves of the baseboards. It has a swivel head and it can be used for cleaning the trim above doors and windows. The handle is telescopic for easy reach. To clean the pads you just run the micro pads under clear water. These are all good features that can help with baseboard cleaning.
Final Baseboard Buddy Review
We're going to give the Baseboard Buddy a Thumbs Up rating. We are doing so because it provides a reasonable solution when it comes to baseboard cleaning, as well as the areas above doors and windows.
Our Recommendation
We like to bring as many products to review as possible that can help with cleaning chores. In the past we have focused on different types of mops that help with floor cleaning, like the spin mop, for example. You may want to ask when placing your order for the Baseboard Buddy if there is an option for buying extra micro pads. Eventually the ones that come with it will wear out.
What do you think? Does Baseboard Buddy work or not?