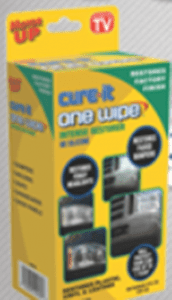 Hopefully, you made it through the winter without ending up with any dents or dings to your vehicle. Not to say this can't happen at any time of the year. If it does chances are you are dreading the repair bill that you are going to be faced with. Perhaps this doesn't have to be the case. You may want to take a look at Pops A Dent to see if it's the solution.
Overview
The Pops A Dent is a simple system that you can use to repair that dent or ding. All you have to do is put the dent removal system on the affected area. Then the next step is to use the twist repair knob. That's it the repair is done.
The Claim
The Company claims that the Pops A Dent system is the exact same system that the professional autobody shops use. They also claim that it will work for all types of dents. Such as when a shopping cart rolls into your vehicle or you end up in a hail storm.
The Hype
The hype really focuses around how much money you are going to be able to save. Plus, you will have the Pops A Dent on standby for future needs.
The Cost
You are going to pay $19.99 for the Pops A Dent System, plus $7.95 shipping and handling. What you get for this is the Pops A Dent repair bridge,3 pulling discs, professional adhesive gun,knock down tool and all the instructions on how to repair the dent using the Pops A Dent system. Plus as a bonus you will get One Wipe Intensive restorer but for this you have to pay an extra $7.95 for the shipping and handling of it.
The Commitment
First you need to make up your mind that the Pops A Dent is going to come with a little bit of a requirement to really learn how it works, and some patience. The other thing that some users are saying is to make sure you really read the instructions carefully and follow them. Don't take any shortcuts.
Evaluation
There is no doubt that getting a dent repaired can be costly. Plus, if you don't get it attended to then you could end up with further damage to your vehicle as it deteriorates. Not to mention how unsightly it looks. It seems that the Pops a Dent has been fairly popular and currently on Amazon it is showing a 2.4 rating out of 5 stars from 338 reviews.
Final Pops A Dent Review
Based on the feedback that we have reviewed concerning Pops A Dent we are going to give it a Try/Buy rating. It certainly isn't a perfect product. At the same time if you simply cannot afford to have your dent fixed by a professional then this may be a viable alternative. The reviews are really mixed which is understandable. Every dent is different so the finished results are going to be as well.
Our Recommendation
Really the price for Pops A Dent is reasonable you won't lose much if it doesn't work for you. If it does work well though you have saved yourself a lot of money by not having it repaired professionally. If you happen to have good luck getting your dent fixed and now you are in need of a pair repair you may want to take a look at Fix It.
What do you think? Does Pops A Dent work or not?