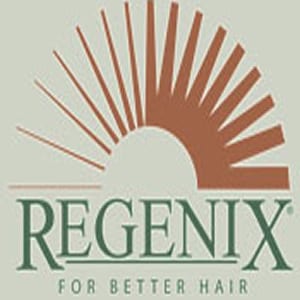 If you've been on the search for hair loss treatments, you may have considered Regenix. They are a little different than almost every other company out there, because they actually involve face-to-face consultations, and try to scientifically analyze if the product is working for you. This flies in the face of the way that almost every other company does business. But does this method produce results?
Overview
By visiting a real world, brick-and-mortar Regenix Clinic you'll meet with one of their representatives and be recommended a treatment regimen according to how they size up your situation. There are even people they turn away if they don't qualify for a treatment. If your hair loss is already too severe, they are honest enough to tell you up front, and not string you along for months getting you to buy their product. That's commendable.
The Claim
There aren't a lot of outlandish claims made here, and they even say that their product is not designed to regrow your hair. They are in the business of stopping the loss, not returning your hair to its prime. This is rather refreshing because the majority of hair loss products out there will try to engage users by bringing up memories of how their hair used to be and then promising to get it back for them.
They also claim that they will give you individualized recommendations, which would seem to make their product more effective, and not just a blanket fix that works for everyone. However, they only have so many different products, so it seems that there would only be so many different ways that they could personalize it.
The Cost
This is where Regenix loses some of their potential clients. Their treatment is said to be around $300 a month, with an introductory offer in most cases. You can get the product on it's own for around $173. Once you reach a maintenance phase they have shampoos and other products that are priced far more reasonably.
The Commitment
You might feel all alone with your problem, and it can be hard to open up to someone and let them analyze your thinning hair. But this is something that is part of their treatment process, so you may be required to be more open and forthcoming with people about your hair, a sensitive subject for many men. You'll also have to commit yourself to following through on their recommendations, using their system the way they instruct you to, and being religious about it.
Evaluation
The combination of clinical visits and at home treatments seems a little sloppy. It seems that it should be one or the other, but not both. There's no way that you can replicate the actions taken at the clinic at home, and it leads you to wonder why they can't their product work well enough at home that you don't need to visit the clinic.
What People Are Saying
Many men that have tried Regenix have said that they saw improvement in the rate of how fast they are losing their hair. There are those that experienced some side effects with the product, and there are also those that had some complications arise due to the medications they were taking. Be sure to read all of the instructions and warnings on the label before you use it, and follow the instructions given by your consultant to the letter.
Final Regenix Review
Many men report having success with the program, and stay on it for the long term to get the best results. At the price point that says a lot, because it's too expensive to stay on with it if it's not working. There are several things that we don't like about Regenix. The product is not designed to regrow your hair at all.
Also, it is designed to be a lifetime treatment, so once you stop using it your problem will return shortly. At this price this is rather absurd, since you're locked in to an expensive product just to maintain your current look. For the kind of money you're spending, you should be able to see simply amazing results that last. That's why we're giving this product one thumb up and one thumb down. They get some things totally right, and other things totally wrong.
Our Recommendation
If you're flush with cash this might be the system that stops the hemorrhaging of the hair. You must understand ahead of time that you won't be growing your hair back, but if you'd be content with just stopping the regression, you'll likely be happy.
If you are looking for alternatives, we suggest taking a look at this popular hair loss product.
What do you think? Does Regenix work or not?