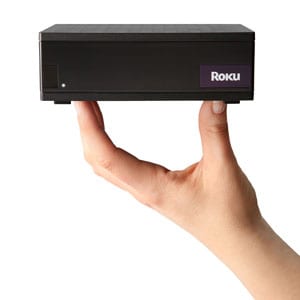 Thinking about getting a Roku box but want to make sure it works first? All signs are pointing to yes on this one, but we did some extra digging on what some possible deal breakers could be, and whether the price point is worth it.
Overview
Streaming seems to be the way things will be in the future, with all of the available shows and movies ready to play at a moment's notice. Netflix and Hulu have made it so that if you miss an episode or an entire season from your favorite show it's no reason to panic, you can just push play and start watching it. There are also plenty of free channels from across the globe that stream content 24/7 and just need to be accessed.
The Claim
The makers of Roku claim that it's able to condense all of your streaming services into one easy-to-use interface, as well as bring you additional free channels, at no extra cost. They say that you can do one search on the box and it will go through all of your services to find the show or movie you want, so you don't waste time going through each one. They also say it connects with all of the big services, including Amazon, HBO Go, Crackle, Pandora, Disney, major sports networks, and more.
The Hype
When a product works to make life more convenient, the positive word of mouth takes over and it ends up generating its own hype. They do a good job of describing its features and benefits without making over-the-top claims about what it can do. Basically, if you think this would be good for you, it likely will be, but if you're still on the fence about it you could probably live without it.
The Cost
You can upgrade your Roku experience depending on how much you want to spend, with their basic box going for $50, and their most advanced one going for $90. It's a one-time fee for the box, with no monthly charges other than those incurred by using services like Netflix, Hulu Plus, or buying subscription packages like you can for Major League Baseball. When you consider that Apple TV clocks in at $100 you can cut that price in half with their basic model, or get their top of the line one for a few dollars less.
The Commitment
They say that it's easy to set up the box and get it to start working, and even though it runs on Linux you don't have to have any special computer skills or know-how. The majority of users say that it's easy to install as well as navigate through the services. While this might make it easier to find the shows you want to watch, it might end up committing you to watching more shows and movies, since they should be easier to browse and select. Careful you don't become a couch potato!
Evaluation
The Roku 2 XS is currently the most advanced system they have out, but you don't have to splurge on it as their other offerings cover the basic features and the 2 XS is ahead of its time in some regards. It will take some streaming services a few more years before they'll be able to provide a high enough quality of video for you to notice the difference on your television screen. Having a universal interface that hooks to your TV is a great idea, it frees you from having to watch programs on your computer, and with their mobile app you can even stream to tablets and smartphones.
This isn't a new technology that only a few people have tried with mixed reviews. There are literally millions of people that have bought it, and plenty of them have returned to give feedback on how it performs, what its major features are, and what its major drawbacks are. Roku, Inc. has aggregated the reviews and even lists the cons that thousands of people have posted. What's evident is that the large majority, 83%, feel it's easy to set up while less than 4% feel that it was difficult. Similar numbers hold for easy to use versus difficult.
You might be disappointed if you think this is a way to get free cable or satellite channels, as the free channels it describes are not the ones that you'd expect. This is a device geared towards those that don't mind paying $8 a month for Netflix or Hulu Plus, and want a way to have everything all in one place. With Amazon Instant Video you can select and stream all sorts of movies on demand and for a low price.
Final Roku Review
The Roku boxes get our Thumbs Up rating, and aside from a few people that had performance issues it seems to work just fine for the large majority of people that buy it. Of course this isn't sold in a bubble, and you should check out whether you'd be better off with something like Apple TV, but for many households this is a box that you'll benefit from. It not only provides you with more viewing options, but it makes what is available easy to find, and easy to start watching instantly.
Our Recommendation
Be sure to check your Internet connection before you purchase this. If it's not fast enough you're not going to get the smooth streaming that it's capable of delivering. If you want to watch shows in HD you might have to upgrade your Internet so that it meets the requirements.
What do you think? Does Roku work or not?