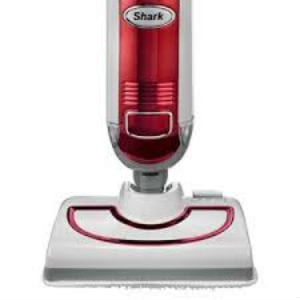 The Shark Rotator Vacuum is the follow-up to the massively successful Navigator Lift-Away. Now they've added the ability for it to rotate, making it more maneuverable while you're trying to get harder to reach places on the floor. But is it worth all the hype?
Overview
A little background on Shark: they are pretty much positioning themselves as the thorn in the side of Dyson, Inc. They come out with vacuums that look very similar, with similar features and power and non-stop suction, but at a much smaller price than a Dyson. They have a British-accented pitchman in their commercials that is meant to be James Dyson who is regularly shown pointing out the new features in his Dyson commercials.
The Claim
The claim behind the Shark Rotator Vacuum is that with it's ability to swivel side to side you can more easily get your vacuum to cooperate with you, and you'll be struggling less to get it to go where you want it to go.
The Hype
The infomercial for this provides plenty of hype, and pits the vacuum against its Dyson competitor, focusing largely on the price difference. There's also the issue that this is an evolutionary product, and it already has predecessors that have come before it. It's always easier to release a version 2.0 of a product when you've already gained the market share and won over customers with your initial offering.
The Cost
The advertised price on the TV commercial is consistent with what is found at their official site, and you get the Shark Rotator Vacuum, the Shark Steam Mop, and three attachmenets of $200.
In true Shark fashion they are big on upgrades, and you'll be presented with several opportunities to upgrade your order. For example, they'll give you a 2nd unit for $40 less, or they'll allow you to upgrade to a lifetime warranty from a 5 year warranty for $50. Even with some of the upgrades included you're still clocking in at less than you would when buying a Dyson. To be fair, there are other vacuums out there that are a fraction of the price of a Shark, but this is trying to appeal to those that want the quality of a Dyson without having to suffer the price tag.
The Commitment
Let's be honest, we're all just biding our time until robots come along and do our housework for us. Until then we're trying to exert the least amount of effort we can to get the jobs done that need to get done. Anything that makes cleaning up easier represents a decrease in your overall commitment level to keeping your house tidy. From all that we've seen in the way of real world testing this seems like you're bending less, flexing less, and letting the vacuum do more of the work.
Evaluation
Maybe you caught our review of the Shark Navigator Lift-Away, but this is a very similar offering, only now it can rotate, making it easier to use around the home, and potentially more effective. Feedback on this model has been encouraging, and it appears that there is a strong chance that you'll be pleased with its performance. One thing we like to check for on products that are $200 or more is signs of cognitive dissonance, the psychological factor behind buyer's remorse. We haven't noticed anyone that was upset they paid so much for a vacuum, and in almost every instance buyers felt like they got a good deal.
The features on this vacuum that make it so impressive is that you're getting no loss of suction, the same way you do with a Dyson. They've also managed to make it so the unit is contained, so no dust and debris gets blown into the air while you're vacuuming. The ability to lift the vacuum from its base and carry it around the home or even out to your car is a feature that can't be overlooked. You're getting the suction power, the ability to keep the suction level the same even as the dust bin fills up, and the ability to take it wherever you need it.
Having a sealed unit is huge for allergy sufferers. If you have a vacuum with a HEPA filter but find that you still get sneezing fits after vacuuming, it's likely that the vacuum isn't sealed all the way, and you're actually acting to kick up dust and dander when you vacuum. One feature of Shark vacuums is that they've managed to keep it all sealed, so you end up with cleaner air than you would if you vacuumed with another vacuum, even if it does boast HEPA filtration.
Final Shark Rotator Vacuum Review
The Shark Rotator vacuum has taken all of the good features of their previous release, the Navigator Lift-Away, and has added the ability to swivel around corners, or just around the house. Shark is serious about taking over the vacuum industry, and stealing away large chunks of market share from Dyson. The two companies are feverishly trying to release the latest and greatest vacuum cleaner, and at some point the price disparity will have to narrow. Until then it seems that a Shark, dollar for dollar, is a better value than a Dyson.
Our Recommendation
If you're in need of a high quality vacuum, but don't feel like shelling out several hundred dollars for a Dyson, then get a Shark. It's that simple.
What do you think? Does Shark Rotator Vacuum work or not?