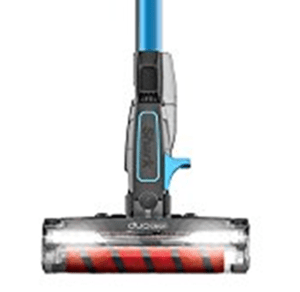 Some of the best vacuums out there are extremely expensive, but if you are looking to get some of the best results for a fraction of the cost, the Shark line of vacuums truly are designed to provide the best results for a much lower cost. With the Shark IONFlex you are now able to have the flexibility, combined with Dual Clean Technology, so you're able to keep your home cleaner for less money.
Overview
The Shark IONFlex is a great new Shark vacuum that allows you to use MultiFlex Technology, meaning that you're able to get underneath furniture and other types of areas that in the past were not accessible by most other vacuums. Obviously the big benefit is the fact that it has cordless convenience and with its removable rechargeable ion power pack lithium ion batteries, you are able to get the power you need, and you have a variety of optional cleaning methods at your fingertips.
The Claim
Apparently with the Shark IONFlex and its new its dual clean technology you are able to utilize a bristle brush that is able to deep clean your carpets, and it also comes with a soft brush that is able to not only clean and remove particles from other areas, but is great for floors and adds for a polished look once the cleaning is done.
The Hype
Obviously the big deal with the Shark IONFlex is the fact that it is cordless . This product is known for its durability and they have an excellent warranty, where if you're not at all happy with your product, you can simply return it for your money back no questions asked.
The Cost
You can find theShark IONFlex   for about $350.
The Commitment
Obviously the big commitment with the Shark IONFlex is that you're able to get both the DuoClean Technology as well as the MultiFLEX Technology in the unit that is cordless and totally convenient. You are able to get many hours of power with its rechargeable ion power pack lithium-ion battery. Shark and the company Dyson go head to head when it comes to designing vacuums, but there is no doubt that Dyson cannot compete with the IONFlex because of what it is able to achieve for such a lower cost.
Evaluation
With the Shark IONFlex you have floor-to-ceiling versatility and it easily converts into a handheld vacuum for cleaning of all other areas, including your car, your RV, your boat, or any where else that you need a cleaning unit to get into some of the smaller spots. The Shark IONFlex comes with a variety of attachments.
Final Shark IONFlex Review
Shark vacuums of always been recognized as some of the best products on the market and they always seem to compete with what Dyson comes out with at a fraction of the cost, but with all the same abilities. We are giving the Shark IONFlex a thumbs up.
Our Recommendation
What do you think? Does the Shark IONFlex work or not?
There are several different types of Shark Vacuums on the market. Another one you may want to take a look at is the Shark Rotator.