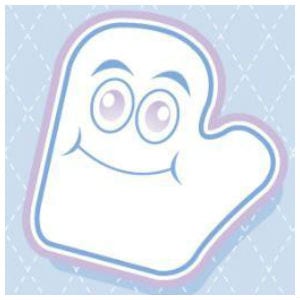 Shittens are a mitten-shaped wet wipe that is meant to cover your whole hand so you don't get, um, poop on it. But do they actually work, and are they even for real?
Overview
The reason many people doubt if these are actually legit is because they first came into public awareness on the Howard Stern show when billionaire Mark Cuban was talking about his role on Shark Tank and they started pitching ideas to him. Originally dubbed Shmittens to make it easier to get onto mainstream airwaves, it seems they've kept the original name going forward as a sort of tongue in cheek reference to what it's used for.
The Claim
Richie Wilson, the creator of Shittens says that it protects your hands from getting poop on them and also has a myriad of other uses, basically any situation that pops up where you need a wet wipe and it makes sense to protect your entire hand. He also says that they're biodegradable, and that they're FDA approved for use on babies, adults, and pets. He makes it a point to say that these are not meant to be a replacement for toilet paper, which is the first thought that many have when they first see this.
The Hype
Because Richie Wilson works on the Howard Stern Show he has access to media channels that other inventors don't have. He's able to create a buzz for the product and has named it in a way that will get people talking, even if they are calling it a ridiculous product with a ridiculous name, at least they're talking about it and eventually admitting it's not a bad idea.
The Cost
The cost of Shittens has yet to be announced as the product is just now being produced and is only in prototype form. They will likely be priced to compete with other wet tissues and cleaning products. Basically it is aiming to replace the wet tissues that you are currently using, as they serve the same exact purpose but simply cover your entire hand.
The Commitment
This would likely reduce the amount of times you get poop on your hands and fingers, which would definitely be a lifestyle upgrade for many. If you're a parent or pet owner you've probably thought to yourself countless times how gross it is that you actually got some on your hands or fingers, and you wished there was a better way that would leave you cleaner. This may be it.
Evaluation
Whether this was a real product that they hoped to sell or just a prank by the Howard Stern Show to prove that people will buy anything, the fact remains that it appears they're going to release this to the public and see if there are any takers. There will likely be a lot of Howard Stern fans and followers that will buy it and keep them handy, if only for a laugh.
There really are a lot of uses for these when you stop to think about it. You could use them on your pets to clean off their paws or clean off their bottoms. You could use it on babies so that you don't have to try to grip the wet wipe, which typically results in poop on your hand. Since this has you covered and you can take it off without getting anywhere near the affected area, you won't have to worry about messy hands anymore.
What's really interesting is how far they are going to pull off the hoax if it is indeed one. The Howard Stern crew is known for coming up with ridiculous stunts and doing crank calls and in person phony interviews. The ultimate prank would be to actually get the product made and start selling it. If the creator can make money or even get rich off of the idea, that would be the biggest laugh ever, all the way to the bank.
Final Shittens Review
The concept of Shittens is a solid one, and if they ever get it mass produced they'll likely work like a charm. If you don't like the name just sit tight because someone will come out with a similar product soon that has a name you can say in public. One of the major wet wipe manufacturers may even jump on this and come out with a new version that serves the same function. We'll see how well they've protected the idea and whether or not any copy cats come along.
Our Recommendation
If you like the idea of a mitten-shaped wet wipe then you'd definitely like these. We'll keep an eye on the shituation to see how far they take things. in the meantime you'll just have to make do with whatever system you have in place.
What do you think? Does Shittens work or not?