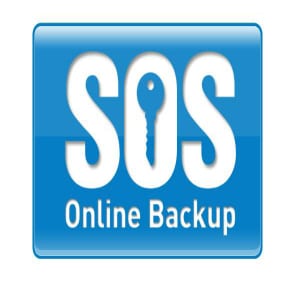 SOS Online Backup is a way to back up your home or office computer in the cloud. Choosing the right company to go with to backup your computer can be hard, because they each offer a similar service. It basically boils down to how much data you plan on storing, how accessible you need it to be, and how long it takes to get everything uploaded and secured. So how does SOS stack up?
Overview
More and more info from our lives is ending up on our computers and other devices. There's just no stopping it, and we will probably become even more dependent on them as time goes by. But if you think about it, some of your most important events probably involved some form of digital data, whether it be a resume file, or a power point presentation, or the email that finally wooed your true love. If someone went through your files they'd probably have a better idea of who you really are than if they had a 30 minute conversation with you. Think of all the various files you have: family photos, videos, music, and other sensitive files. So how you can you keep this information secure and protected? Online backup in the cloud is the answer.
The Claim
SOS Online Backup says that they are much faster than the competition. They also say that you can back up more than one computer, up to 5 on most plans, and that their encryption and security is military-grade stuff. They can even back up your social activity, and can archive your data so you don't have to look at files that haven't been used in a long time. Once it's installed it will automatically back up any new files you create, so you don't have to keep remembering to run it.
They supposedly did a comparison test between some of the best backup services out there, to see which one uploaded files the quickest. They tested both Carbonite and Mozy along with their own service and found that they were more than twice as fast as Carbonite, and significantly quicker than Mozy.
The Hype
Backing up your computer is important, even if you haven't considered it before. Files that you might take for granted will be sorely missed if anything should happen. Hardware is getting more and more obsolete as we go along, and it shouldn't be thought of as a viable storage device. Anything can happen to your physical computer, even just normal wear and tear can make it fry one day. If you've got a corrupted hard drive you could potentially lose your data. That's why it's smart to get the files into the cloud.
The Cost
SOS Online Backup offers a 15 day free trial so you can see how it works and see if it really is that much quicker than the others. There's no credit card needed to start the trial and you can have it installed pretty quickly.
Once you decide you want to go with it, you have several options. Depending on how much you want to back up, you'll want to pick the plan that best suits your needs. They have plans that start off at $80 a year and cover up to 5 different PCs, and as much as 50 gigs of data.
The Commitment
There's no contract or any obligation to stay on with them once you get started, but let's face it, once you have all of your files backed up with one service, there's not really a lot of incentive to switch to another service and go through the process all over again.
Evaluation
SOS Online Backup is pretty great, seeing how many of the tablets and smartphones out there don't have an incredible amount of storage space on them. This lets you store all of your files in one place, and get to them from practically any device. They were PC Magazine Editors' Choice for best backup service 3 years in a row, so they've got to be doing something right. When you take it for a trial run you quickly see that it's easy to get set up and start backing up.
A Fluffy Cloud
The cloud just sounds heavenly, doesn't it? It's OK if you can't quite get your head around how they store your files, and what you're actually buying when you use a backup service like this. It's just a fancy name for storing your data remotely and securely, and not necessarily on one hard drive. It's been around for several years, but it's only relatively recently entered the mainstream as being called "the cloud". If you've ever emailed yourself a file you wanted, you've basically used the cloud without even knowing it. Using any web-based email is an example of using the cloud, because you can check your email from any computer, without worrying about anyone else accessing it. The same principle is at work here, only for storing all of your files.
Final SOS Online Backup Review
SOS Online Backup is definitely one of the best backup services out there, and does prove to be faster at uploading files, all else being equal. One thing we always look for is a company that attempts to improve upon itself. You can probably easily think of a company that had a hit product or service and just milked it for all it was worth and then dumped it when it stopped making money. For a company to take an award-winning product and release a new version with enhancements and upgrades shows that they're serious about being in it for the long term, and aren't just trying to make a quick buck.
Our Recommendation
If you have multiple computers and devices that you want to backup, go with SOS. If you don't want to worry about going over your data limit, and don't mind taking a longer time to upload your files, go with Carbonite. If you want to backup your social networking accounts like Facebook, go with SOS. And if you want to be sure that all of your different devices will be able to sync up with it, go with SOS.
Official Website: SOSOnlineBackup.com
What do you think? Does SOS Online Backup work or not?