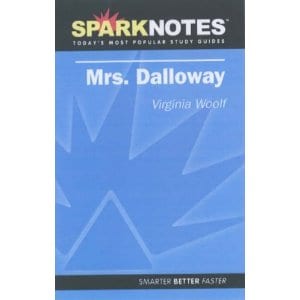 SparkNotes are abridged versions of books similar to CliffsNotes that are designed to quickly bring you up to speed on a book, or to help you in your study of some of the great works of all time. But can they compare to actually reading the book?
Overview
The use of study guides for books has been around for several decades and it's been a proven method of learning at colleges and universities as well as in high school. Some of the classics have been analyzed again and again and now the basic points of the books are well known by many professors and literature gurus. They've been able to sum up this knowledge and present it in a concise format for the benefit of others.
The Claim
The main claim of SparkNotes is that they can help you make sense of what you're reading when your teachers aren't getting it done. The point of all of their study guides is to give you the general outline of a story so that you don't miss important plot points, and also give detailed analysis so that you can get insights into a book that you might not have picked up on if you just read it by yourself.
The Hype
For a long while CliffsNotes was the default study guide for books, and their distinctive black and yellow guides were a common site on college campuses. But SparkNotes gained a steady and loyal following since their development by offering the same caliber analysis and summaries for free on the Internet.
The Cost
SparkNotes is free, as the site is supported by online advertising. Because there is no out of pocket expense for the user, it's hard to compare it to competing products where you have to buy an actual book. CliffsNotes has since started offering their books online and in app form so there is still competition in regards to who can provide a better quality experience.
The Commitment
This should reduce the amount of time you have to spend trying to figure a book out, or to understand what is going on. At the same time you could end up delving further into a book than you otherwise would, analyzing it more, taking more notes, and spending longer than just merely reading it once to get the gist.
Evaluation
SparkNotes has a few different ways for you to use their content. You can get the text version, or you can get video recaps of the books you're reading, or that you just want to know about. This makes it very convenient, and since it's free and online and also has mobile apps you can have the info wherever and whenever you need it.
Anyone can use SparkNotes to help figure out a book they're reading. Many of the classics are available, as well as some of the more contemporary great books. Depending on if you're a visual learner, or an audio learner, or a multimedia learner, you'll want to use different formats to play to your strengths. CliffsNotes has them in audio format which would be preferred if you learn best by hearing. You can also read the text version at both sites, but it seems that SparkNotes has a better video selection, with many of the best books of all time summarized on video with pictures to help with the imagination.
There really isn't any reason we could find not to use SparkNotes. The information they provide is university-caliber and since you don't have to pay to use it it's basically something you can turn to again and again for any book you're reading. You can even simply read the plot summaries and have an idea of what a book is like without having to read it, although that might not be recommended if you're taking a class on it, but more as a hobby or pleasure reading.
Final SparkNotes Review
SparkNotes has saved countless hours for students of literature, and has helped the casual reader understand more of what they're reading in less time. For this they're getting our Thumbs Up rating and it's recommended that you give it a try if you're ever having trouble digesting a book, especially the more complex ones with sweeping story arcs and several characters.
Our Recommendation
How you use these study guides is up to you. Some like to read the plot summary so they have an idea of what's to come when they read the book. Others like to read the book first and then read the notes and analysis to see if it lines up with what they've just read and if they drew the same conclusions. You'll have to do a bit of experimenting to see what works best for you.
What do you think? Does SparkNotes work or not?