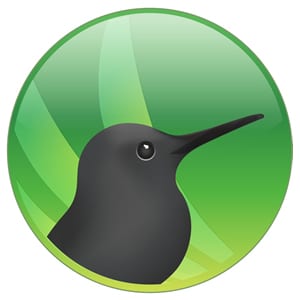 SugarSync is an online service and program that provides anyone who signs up for it a reasonable amount of storage space to back up, sync, and share their files. It was first developed in 2004 under a different name by Gibo Thomas and Ben Strong who remained with the company until 2008.
By 2009, Laura Yecies was appointed CEO and has since then changed the company's name to SugarSync. Media outlets like The Wall Street Journal have highly praised SugarSync for their services, so we just had to see what all the ruckus was about.
Overview
Today's society runs on electronics. It seems like nothing can be accomplished without the use of some sort of device or gadget. Computers would have to be on the top of the list for the most used electronic what with all those social networking sites that have to be updated daily. Some of the most important documents and information are stored on our computers and there are times you might need to access it when it isn't available. This is where programs such as SugarSync come in.
The Claim
You won't find any overdramatic claims on the SugarSync website. Their main purpose is to provide you with a free service that will allow you to sync all your files and access it from any device whether it's from another computer, smart phone or tablet. Imagine being able to retrieve all your documents and media files anytime you want, anywhere in the world.
The Cost
Signing up for SugarSync is free. Once you've created your account, you automatically receive 5GB worth of storage space, and it's not a trial offer, it's always free. That should be enough for all of your important documents and most of your media files. They also offer plans for as low as $4.99 if you need the extra space. For $99.99 a year, you can get as much as 60GB worth of space compared to other competitors. If you add an extra $49.99, you can have 100GB of storage.
The Commitment
Using SugarSync is extremely easy. All you have to do is choose the files you want to sync and the program does the rest. Backing up all your files is practically effortless. Now, if you have files all over the place, you do need to organize it into specified folders in order for SugarSync to copy them and store them respectively. This process may take you several hours depending on the number of files you have and which you'd like to store in your cloud.
Evaluation
It's hard to look past the services SugarSync has to offer when it has been reviewed and approved by companies such as The Wall Street Journal, Bloomberg and Laptop Magazine. Not only is it easy to use, but you get more for what you paid for compared to other services like Dropbox, which tells people they won't have to email themselves files any more. I can definitely say that I always find myself emailing files to myself when I'm at a computer that isn't mine.
You have the option to sync more than one folder between several computers or devices. All you have to do is set up the folders you want to have synchronized. Editing files and making any changes can be done offline and will remain in a queue, however you do have to be online in order for SugarSync to back up your files into your cyber cloud. This feature will save you a lot of time, especially when internet access is not available.
To make your files even more accessible, SugarSync offers an app you can download directly to your mobile device, whether it be your smartphone or tablet. Not only do you get extra storage space for your desktop computer or laptop, but you can also store needed files for your phones in SugarSync and retrieve them using any device.
Referral credit is given to those who are able to get their family and friends to sign up.
If you aren't quite sure how much space you need, SugarSync offers a 30 day free trial. During this timeframe, you can determine how much space you require and whether or not you need to upgrade your plan.
Final SugarSync Review
There's nothing complicated about SugarSync. It's a great way to keep all your files organized and together until you need to access them, and gets our Thumbs Up Rating. You definitely aren't short on choices when it comes to digital storage, and most of us already have a form of cloud storage with our Google accounts. It's really up to you to decide if you need the extra back up, and the best way to do that is to take SugarSync up on its free offer and see how quick you use up 5 gigs of storage.
Our Recommendation
A 5GB account is free, so you have nothing to lose. While there are a lot of different services out there trying to sell cloud space for your important files, few are willing to give you this much space to try out their service. I'm using mine to store just my important files that I don't want to lose. I could use Google Docs for most of them, but that's already getting crowded with all of my documents, so it's nice to have a separate storage area for all of them, and it's nice to know that everything is backed up.
What do you think? Does SugarSync work or not?