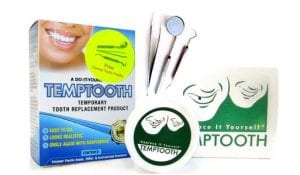 The Temp Tooth is an intriguing new dental product that allows a person who is missing one or more teeth to build temporary replacement teeth right from their own home. It is a temporary fix and classed as a cosmetic product. So does the newly formed tooth look good and how long will it last?
What is TempTooth?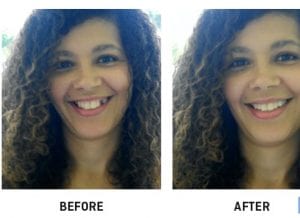 TEMPTOOTH is a Northern California, Do-It-Yourself temporary tooth replacement product. Not only has Temptooth been available since November 2009 but it is also proven to be safe, non-toxic, and biodegradable.
How Does it Work?
TempTooth provides you with everything you will need from start to finish, including easy to follow instructions via their brochure and 3D website. After following the construction instructions, you will simply insert the new TempTooth between the existing teeth and you're on your way.
What you May Want to Know: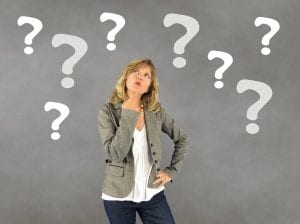 How long will Temptooth last?
It has been proven that when instructions are properly followed TempTooth can
last for months. However, if needed, the option of making multiple teeth at a
time is available as you will be provided with enough material to make
approximately 10 teeth in one package.
Can I Eat while wearing it?
This is not recommended by the maker. Nonetheless, when made correctly the
TempTooth will be removable, allowing you to easily take it out saving the tooth
from unnecessary exposure to food and drink.
How Natural Does Temptooth Look?
The original newly created tooth will be very white. However, recognizing that it is common for most adults to have off white or yellowing teeth, there is a recommendation included in the package on how to safely colour the material to personally compliment your own teeth.
How does it come out?
It can simply be pulled out by using your pincher fingers and gently pulling.
Can I use TempTooth on Both the Top and Bottom?
Yes, the construction design you will need to follow, simply requires an immediate tooth on both sides of the missing tooth in order for it to properly work.
Can I Patch Repair a Partial Tooth?
This is not recommended as a filling repair, falling out or broken tooth. TempTooth is made to temporarily replace a completely missing tooth, that has fully healed gums, solely for cosmetic purposes.
Can I Sleep with My TempTooth Repair?
It is not recommended to wear your temporary tooth replacement to bed. When this product is made correctly the TempTooth should be easily inserted as well as removed.
Is there an age restriction?
Temptooth is not a product recommended for children. This is also meant to be a temporary replacement not a long-term fix. As such it is highly recommended that a dental professional be contacted for long term replacements and for children.
What Would I Receive?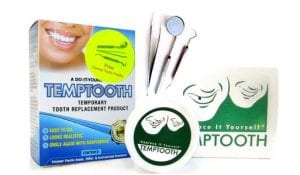 TempTooth provides you with everything you will need from start to finish, including FDA approved materials such as:
Approximately 10 teeth
A brochure with easy to follow instructions on colour
A secure web address where you will be able to view a 3D animated instructional video on how exactly you make your new tooth.
German Steel Dental tweezers
German Steel Dental mirror
German Steel Dental scraper
 How Much Does It Cost?
TempTooth is an affordable $29.95 plus tax, and shipping and handling. However, this product often goes on sale dropping to an amazing $23.95 plus tax. In addition to the Single Kit option, you can also purchase 2 TempTooth Kits at a discounted price.
Where can I Buy it?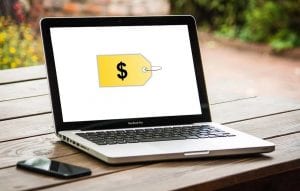 TempTooth can be purchased online via http://temptooth.com/, or by visiting third party retailer websites such as Walmart, Amazon or eBay.
Note: When purchasing online there may be shipping fees associated. According to TempTooth's official website, when purchasing from them directly they have different information listed for both domestic and international shipping.
Domestic shipping
Ships within 24 hours from receipt of your order (No Sunday shipping or deliveries)
Standard First-Class shipping is $5.95, arriving in 3-4 days (Although this depends on where you are located to where headquarters is located in Northern California)
Rush Priority Shipping is available for $8.95, usually arrives in 2 days (Although again this depends on where you are located vs where headquarters is located in Northern California)
Overnight shipping is $44.95 and as long as your order is made between Monday to Thursday you will receive it the next day. However, orders made between Friday and Saturday, your shipment will arrive on Monday.
There are some holiday exceptions and all orders must be placed no later than 1:00 pm PST in order to receive overnight delivery.
International Shipping
US postal services have International First-Class shipping starting at $13.95 (USD) and may arrive between 7 – 14 business days. (Customs fees paid by the buyer, no delivery time guaranteed)
US postal services International Priority shipping starting from $44.95 (USD) and may arrive between 5-10 business days. (Customs fees paid by buyer, no delivery time guaranteed)
US Postal services International Express shipping from $69.95(USD) and may arrive between 3-5 business days. (Customs fees paid by the buyer, no delivery time guaranteed)
Ratings and Reviews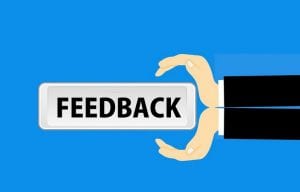 The biggest question anyone would have, even after reading all the above-stated facts is "but does it really work?" To answer this question, we have to look at the ratings and reviews from the people that know best, current users.
amazmon.ca gave it a 4-star rating and indicates that Temptooth is a #1 Seller according to customer reviews.
http://ebay.com/ gave it a 4.5-star rating and 100% of its purchasers indicate not only is it a good quality product, but it's a good value and comes highly recommended.
http://walmart.com/ gave it a 4.8-star rating and out of 21 reviews, 19 people are convinced the product is worth the purchase.
Final Word:
 TempTooth is a low cost, highly efficient, temporary fix for any individual to utilize. Reviews have indicated that users on a whole have had their self-esteem greatly increased, the appearance is realistic, and the product is readily available. I think it's safe to say that regardless of the money-back guarantee, as indicated on the website this product is a hit and several individuals will testify that their satisfaction indeed was guaranteed.
Options: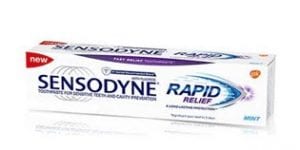 Not everyone loses a tooth but there are a lot of people that have very sensitive teeth where anything hot or cold drives them crazy. For these individuals, they may want to look at a product called Sensodyne that apparently a lot of people rely on with great results.