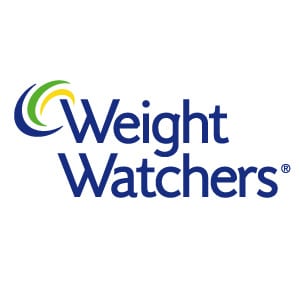 Weight Watchers is one of the longest-running weight loss programs on the planet. This would lead one to think that they must be doing something right to be able to stand the test of time. It's big claim to fame was the points system, which converted foods into points and allowed you so many points per day. Over the years they've adapted and adjusted their system to account for advances in science and what we know about weight loss. So these days, does it actually work at helping you lose weight?
Overview
Losing weight is on the to-do list of many Americans, and there is no shortage of programs out there to choose from. What makes Weight Watchers different from the others is they're going on 50 years since they were founded, and have showed no signs of slowing down. With so many fad diets coming out on what seems like a weekly basis, they've shown that when you have a sound system, you don't have to drop it for the next big thing. It will work today, tomorrow, and the day after that.
The Claim
Weight Watchers is pretty subtle with its claims, and doesn't make any bold statements like you'll see with other programs, like "Lose 20 pounds in 30 Days!". Their focus is on slow and steady weight loss, and perhaps their only real claim is that they say it works.
The Hype
The hype comes from the celebrity endorsements that Weight Watchers uses in its promotions. Some of the more recent additions are Jennifer Hudson and Sir Charles Barkley. They've also got the backing of Dr. Oz, which creates a buzz and a stir about it.
The Cost
You can either attend meetings, which vary in price by where you're located but can be around $50 a month, or you can use Weight Watchers online for $5 a week.
The Commitment
Just like with any diet program, you have to be really committed to losing weight, and determined to keep it off. Weight Watchers should be thought of as a tool that will help you to get where you want to go, but you have to use this tool consistently if you want to get to the promised land. You also should realize that you won't have to be on Weight Watchers forever, and that you can incorporate what you learn into your lifestyle and gradually phase it out.
Evaluation
It's good to see that Weight Watchers hasn't rested on its laurels over the years. They have definitely responded to the changing times, and the advances of science and what we know works and doesn't work on the human body. They still allow you your three meals per day, and you also get snacks to hold you over between meals.
There is a thought held by many that Weight Watchers only works for women, but they are trying hard to show that it can also be used successfully by men. They are running a campaign called Lose Like a Man and have various male celebrity endorses to get the message out. The principles are the same, create a caloric deficit and you'll lose weight.
With so many people saying that it works, it only proves that the system does actually work. The ones that say it doesn't just weren't able to make it work for themselves. For the long-term this is also a good choice because you ease into weight loss, and they don't advocate losing lots of weight quickly with drastic actions like starving yourself or only consuming liquids.
What to Expect at a Meeting
Most people know that a Weight Watchers meeting includes a time for you to weigh in to see how you're doing. These weigh-ins are confidential, and it's not like watching The Biggest Loser where a room full of people will see how much you weigh. Also, if you don't feel like talking during the meeting, you're not required to. You can just sit and observe and listen to other share their problems and get solutions. However, if you do have a specific question or concern, you are entitled to ask it because you're paying for the meeting, just like everyone else.
The meetings are conducted by people that have successfully lose weight using the Weight Watchers method, so it's pretty clear that it works if you work it. They are a good source of information because they've gone through the process, and can empathize with what you're going through. Most of them have also been chosen for their ability to communicate, and having that charisma that makes the approachable.
Final Weight Watchers Review
The new PointsPlus, introduced by Weight Watchers in 2010, definitely works. They overhauled the old points system and have designed it to be much smarter than it was before. They've even updated it again for 2012. The way they have it set up now, you're still using points, but you're using them in a much more effective way. The end result is that you'll feel fuller longer, all while eating healthier foods, without craving all of the junk.
Our Recommendation
If you've tried other weight loss programs with no success, you should give Weight Watchers a try. The combination of real world meetings, interacting with others that are going through some of the same experiences you are, getting personal support, supporting others, and keeping track of your progress all combine to set this apart from alternatives like following a book and going solo.
What do you think? Does Weight Watchers work or not?