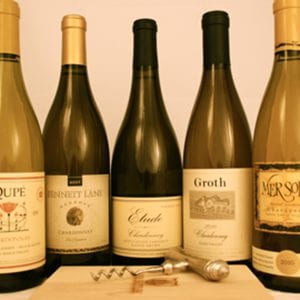 For many, anytime is a good time for drinking wine, but when you enjoy this beverage with  friends it makes it extra special. However, you may be able to really scale your wine drinking experiences up a notch by joining Wine Battles.
Overview
Wine Battles is a club you can join where you get to have your say about the wine you have chosen to order. You just need to choose your membership level according to the wine of your choice. You can choose between the red or white or both, and a level of Explorer, Ranger, Cellar, depending on what you want to pay. Then each month you will get two contrasting wines plus you will get to learn about those wines, test your knowledge and interact with other wine lovers.
The Claim
The Company claims that their approach to wine is innovative in that it gives you the chance to compare fine wines each month which you could easily do by getting your friends to join in with you. They state that each month you can have a new wine experience to explore and express your views on.
The Hype
The hype for this is not difficult because it focuses around two important aspects to many people which is fine wine and good company. Many people enjoy having a glass of wine when socializing and more often than not that wine becomes the topic of conversation for a short period of time. With wine battles it makes it fun that the whole objective of tasting a particular wine is to share your thoughts about it, but also get the opportunity to make your viewpoint known when voting for it.
The Cost
The cost is going to depend on which level of membership that you opt for. If you go for the Explorer's level it will be $49. per month, whereas the Reserve level is $79, and lastly the cellar builder is $119. Incidentally Wine Battles also has a full selection of wine and wine gifts outside of the competition that you can order as well.
The Commitment
First you really need to decide as to how interested you really are in wine. Do you enjoy it enough that you would get extra pleasure in being a wine taster where your opinion becomes part of a vote? If so then you will want to take advantage of your monthly membership diligently. The other focus of this wine concept is to use it as a socializing venue. You could have monthly wine tasting parties where you and your favorite group of people get together to determine your thoughts on the wines of the month.
Evaluation
To really determine if Wine Battles is a good idea it meant taking a closer look at what they are promoting and then comparing it to the old fashion wine buying way of just heading off to your local wine store to pick up a bottle or two. There is no doubt that what this company is doing is expanding your pleasure of wine. For those that are serious about this type of drink, they really do develop a passion to know about the different blends and brands and soon become opinionated about this. The extra materials that come with the membership level really is educational and conversation stimulating.
Final Wine Battles Review
We are going to give this a Thumbs Up rating. It is not the only one of its kind when it comes to stimulating interest in wine as you will see when you check out our review on the Tasting Room. Here you get to depend on the experts to match you up with a wine that may be more to your liking. With the Wine Battles you arrive at your own decisions by doing your own comparisons. Also, we like the fact that this concept promotes social drinking that has more meaning to it.
Our Recommendation
If you are just an occasional wine drinker,or not a person that likes to get together with others for a glass of wine on a regular basis then this club is probably not for you. However, it does offer three levels so if you are thinking it would be fun and you would like to give it a try then you can do so by beginning with the Explorer level, and you can cancel your membership whenever you want. If it wine education that you really want then you always have the option of taking wine courses like those offered throughout the web.
Official Website: Wine Battles
What do you think? Does Wine Battles work or not?