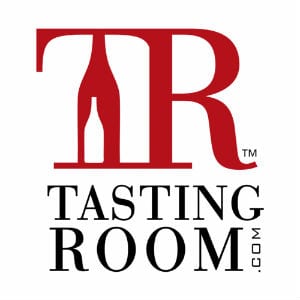 TastingRoom.com presents itself as a way to learn which wines you prefer, and then adds the benefits of a wine club to those preferences so you're getting steady supply of wines you actually like drinking. But how well does it really work?
Overview
If you fancy yourself a wine connoisseur, or if you just want to try to become one, it's vital that you learn a bit about why wines taste the way they do, and which flavors and styles suit your palate best. You can try to do this on your own, but unless you know what you're tasting for you may find that you're left with more questions than answers and still don't know why you like certain wines over others.
The Claim
TastingRoom.com claims that once you know which kinds of wines you like they'll be able to beter match you up with a selection of wine that will keep you satisfied. They make the distinction that other wine clubs just send you what they have available, with no regard to your preferences. They also say that their tasting kit makes it so that you can finally figure out which wines you like, and which ones you don't really like.
The Premise
People really love their wine, and they love a good wine even more. But many people don't really know why they like the wine they like and only have a vague idea about how to taste wine, what to look for, and what qualities they like for the wines they enjoy.
The Cost
If you stay with it long enough you'll eventually be charged $150 every three months for a case of 12 bottles of wine. They ease you into it by giving you a discount on your first case, so you just pay $85 if you don't cancel within the first month. The way they start you off is to send you a sampler pack so you can tell them which wines you prefer. This costs $10 and is designed to help them determine which wines to send you so that you're only drinking wine you actually enjoy.
There are a few things that might trip you up on this offer. First, you might order the sampler and forget that more wine is coming 30 days later. Also, you might be happy to receive your first batch for $85, but surprised to see a charge on your account for twice that about 3 months later, after you've plumb forgot that the next shipment is coming.
The Commitment
You're never stuck in any sort of annual or long-term contract when you sign on, and you can cancel your membership at any time. In order to make this make sense for the long term you'd have to drink a bottle of their wine each week, since you receive 12 bottles every 12 weeks. For many wine enthusiasts this is not a problem, and it may even be the case that you have a party and go through your case quite easily, and have to wait around for the next batch.
Evaluation
TastingRoom.com is run by Lot 18, a wine club whose business model is certered around artisinal wineries, and discounted wines. It's nice to know that the service is backed up by a wine club that has their ducks in a row, so you're assured that your shipments will arrive on time, and if there are any problems you'll have reps available to help you so that you can get a replacement bottle or have your account credited.
By using their tasting kit you are not just figuring out which wines you like so they can send you more, you're also getting valuable information that can help you out when ordering wines in a restaurant, or when shopping for them locally. This alone makes it worth starting off with them, and we recommend at least going as far as getting your first shipment, at the reduced price. Whether you want to stay on after that at the full price is up to you.
Final TastingRoom.com Review
We're giving TastingRoom.com our Thumbs Up rating for wine lovers, and even those that have always wanted to be wine lovers. Their unique method of sending you out a tasting package to determine what kind of wine you like is pretty smart, and helps to make sure that you won't feel like returning the wine you receive. Also, the way they're willing to replace bottles, or give you a credit for wine that you don't like puts them ahead of other wine clubs out there.
And lastly, the prices aren't bad, and it's not like you're getting cheap wine at a cheap price, you're getting quality wine that would cost you more if you were to buy it in the stores. They're able to purchase the wine in bulk to drive the prices down so that they can package them up in these club shipments, and still retain enough profit for it to make sense on their end.
Our Recommendation
If you're into wine and have already joined wine clubs in the past, only to cancel your membership due to the price, or because you were receiving bottles you didn't enjoy, this may be a club that you'll want to stick with. Since you're not obligated to stay on with it, it only makes sense to give it a try, at least for the first shipment where you're getting wine for about $7 a bottle. It's hard to find good wine for that price locally, and here you'll have it pre-screened so it should be wine you enjoy.
What do you think? Does TastingRoom.com work or not?