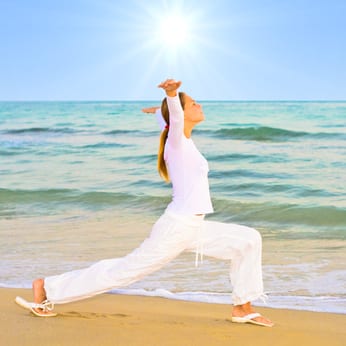 Yoga has long been in the realm of the spiritual guru, and many people are well aware that it does some sort of good to the human body. But then there are those that go a little further and start claiming that it is the cure to many ailments and the wonder exercise that can solve all of your physical and mental problems. But can it really live up to all of these claims, and how could it possibly work that well?
Overview
Yoga is very old, and this is why it has such a draw to it. In the modern world we live in, it is the older practices that stem from long ago that people reach for as a sense of some sort of continuity from the olden times to today. It also gives it that air of validity because it has been practiced by so many seemingly enlightened beings.
The Claim
Since there is no official company behind Yoga, there are no official claims to what it can do. Practitioners have said that it can help from all sorts of things, like giving you a greater sense of well-being, improving your balance, improving your circulation, curing back ache, centering your chi energy, improving your digestion, increasing your energy, improving your flexibility, and much more.
The Hype
They hype for Yoga is pretty pervasive and subtle. It comes in the form of very fit yoga instructors that make it obvious that if you practice yoga you'll have a balanced and healthy life. It also comes from its many appearances in popular media as a way to tap into your true center, and to connect with the Divine. It is sort of a way to meditate, and also to release some blocked energies in your body.
The hype also comes from the incorporation of the spiritual into the practice of yoga. Those that practice it often claim that they are tapping into some Infinite source of power and energy and they talk about things like chi energy. This blending of exercise and meditation walks a very fine line to sounding like a religion of sorts.
The Cost
Yoga is free! You don't need to go to a class in order to practice yoga. You can find many videos on sites like YouTube that will show you basic poses, and once you've mastered those you can advance to more difficult stances. If you do better in a classroom setting you can pay a nominal fee at many different yoga classes held in your community. You can also get private lessons if you don't like looking silly in front of other people.
The Commitment
You have to be committed to learning yoga, and you have to see it through until you're at least to an intermediate level. Like anything worth learning, yoga takes time, patience, and practice. It might not be very fun and enlightening when you're just starting out, but once you get the basics down you'll be able to relax in a pose and find a happy place. This overall sense of well-being can stick with you throughout the day, improving your lifestyle, and your overall health at the same time.
Evaluation
There are different types of yoga for all sorts of people. There are programs for pregnant women, there are programs for beginners, and there are even programs for the most advanced. Anyone can get started, no matter what fitness level you're at, which makes it great for any age group. If you find yoga too strenuous it means that you are using a program that is not properly designed for you.
The biggest challenge when starting out in yoga is to get over the learning curve. Be sure to get to a place where you can easily perform the motions and hold the poses. Only then will you be able to give a good critique on whether or not yoga is your cup of tea.
Final Yoga Reiew
Yoga definitely works at bringing more motion into your life. If you lead a very sedentary life you will find that holding some simple poses are something you can do starting today to start adding more quality to your life. If you've tried other exercises programs before and they let you down because they were too strenuous, you might find that yoga is something you can stick with because it is low impact and not hard to do the basic poses.
We can't comment on whether or not yoga works in establishing a connection to your chi energy, or whether you'll feel any more Divine than you do now, but it will help your bodies circulation and digestion, which will in turn provide a better life for yourself.
Our Recommendation
There's no reason not to give yoga a try. It's free, and you can start at a very basic level to see if you like it or not.
What do you think? Does Yoga work or not?