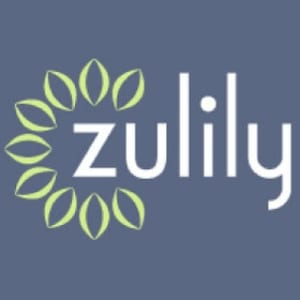 Zulily promises to give daily deal for moms, and we're guessing dads too, for things that they're going to buy for baby, or for their children. It seems set up to replicate Groupon, but with a zeroed in focus on baby products. Each day they present new offerings at reduced prices, and the quantities are limited at those prices creating a sort of shopping frenzy. But just how good are the deals, and is it worth signing up for?
Overview
There are two ways to look at a site like this. It could be a perfect model of rampant consumerism where people are fighting over products at reduced prices, while retailers are laughing all the way to the bank because even at the markdowns they are still making a profit. Or it could be a site that offers products you're going to buy anyway at higher prices, but does so at prices you are happy with. Perhaps the best way would be to look at it as a site that filters out only the quality products, and then presents them to you at reasonable prices so you don't have to go looking all over for them.
The Claim
Zulily claims that you can get baby and children's products at 90% off retail prices. They also say that membership is free, but we all know that there are no free memberships out there, you're providing your contact information, which has a lot of value.
The Hype
These sort of deal sites are hype generators because they have time-limited deals, quantity-limited deals, and new deals coming out all the time. It can be easy to get caught up in it and make spur of the moment purchases just because the price is so low. However, this site functions more like an online retailer that adds new items and shops on a daily basis.
The Cost
Zulily is free to join. The cost of the items they feature vary of course by what you're buying. The prices all seem reasonable, and after browsing through their collection of good extensively we didn't notice any prices that were shockingly high for what you're getting. All in all the prices seem reasonable, and definitely lower than you'd find at offline retailers.
The Commitment
All you're really committing to is receiving their emails. Everything else is optional from there, and it functions just like an online retailer. What they're really doing is aggregating baby, toddler, and children's items from around the web and putting them in one place. They are also screening them for quality, which is adding value. So you are getting time savings, potential cost savings, and more assurance that the companies you're buying from are legit. This should represent less time and frustration spent online looking for high quality baby items.
Evaluation
After signing up and evaluating Zulily to see what they really offer, we found that they really do have some cute children's clothing, and at prices that won't break the bank. When it comes to shopping for kids it's so hard because you want them to look good, but you know that they're just going to outgrow whatever you buy them, so you don't want to spend a fortune on them.
While they advertise a potential 90% savings, we found that many of the items listed are around 60% off. This is all arbitrary really, because they can set the retail price at whatever they need to to make the savings seem big. But if you just look at what you're getting, and the price you're getting it for, it seems like it's a pretty good deal. For example, they had a cute fleece zip up for $13 which they say sells for $40. Even if it doesn't sell for $40 it is still a nice item, and $13 is a reasonable price.
There are a few drawbacks to buying from them. You will likely have to wait longer than you would just buying direct. This is because Zulily has the items shipped to them first, checks them out and bundles your separate orders together, and then ships them to you. Another drawbacks is that many items aren't able to be returned, they claim because of the low prices. So it can be a bit of a gamble if you end up with a product that wasn't exactly how you depicted it, or if you just change your mind after you get it.
Final Zulily Review
We're sure some products on Zulily have sold for 90% off, but don't expect that all the time. It's still worth signing up for, and the daily deals are worth checking out. Don't worry about getting caught up in a buying frenzy, or setting your alarm clock so you don't forget to check out their new events. There isn't quite as much activity going on as they say there is, and for the most part it functions as a catalog of baby and children items.
Our Recommendation
Signing up is free and easy, and if you get tired of their emails you can always unsubscribe or filter them out using your email service. It's a small inconvenience in order to check out what they have to offer. Shopping from them can also be a bit of a hassle, as they have extended shipping times, and many items can't be returned. It is up to you whether this is something you want to put up with or not.
What do you think? Does Zulily work or not?