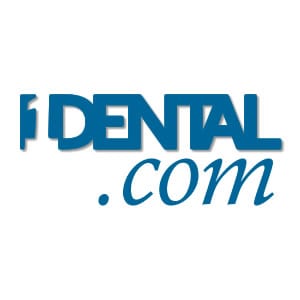 1Dental.com says it can provide alternatives to having dental insurance. It claims to be able to do this buy using the power of numbers, allowing dentists to offer discounts because of the larger volume of patients they see. But is this really a win-win situation?
Overview
Few people enjoy going to the dentist, and it can sometimes be even worse when you have to pay a lot out of pocket for it. Carrying dental insurance can be expensive, and many employers don't include it in their basic health care coverage. If you have found yourself without dental coverage and in need of a dentist visit, you're probably dreading it even more and would find a lot of relief if you knew it wasn't going to cost an arm and a leg.
The Claim
1Dental.com is one of a number of websites that say if you pay their annual fee you'll be privy to deals on dental work that aren't available to everyone. They say you'll be able to start using your membership immediately, which is nice for those with a pressing problem that needs immediate attention.
The Hype
Anytime the claim is made for a good amount of savings there is some inherent hype. At the root of us all is the desire to get a deal and save money, so when that's what's being offered it speaks to us. No one likes the idea of paying more than someone else for the same item, whether that be a t-shirt or a root canal.
The Cost
They have plans that start at $75 a year, and then you'll have to pay for whatever work you're having done at the dentist. The examples they give on typical dental procedures show that you can save a considerable amount of money, but this is not like insurance where everything is covered and you just have a co-pay, or where you pay up front and then get reimbursed, the prices shown are what you'll have to pay out of pocket.
The Commitment
You aren't obligated to use the service once you sign up for it, and you can choose to use it as much as you want depending on what you need done.
Evaluation
They provide you with a list of pre-approved dentists so that you don't have to worry about which ones accept their plan and which don't. According to their own promo video they are liked by dentists as well as their members because members get the savings, but dentists get paid more by doing more procedures. The dental industry is pretty competitive, with dentists vying for clients just as eagerly as lawyers, and anything that brings them more business is looked upon as a great service.
It only makes sense that a dentist would be able to provide a discounted rate, because they won't be waiting around for the insurance company to pay the claim, they'll be getting cash on the spot so a service that provides them with additional cash on hand is definitely welcome. For the consumer it's nice to know that you are actually able to get reduced rates without having to haggle with the dentist, which would just be awkward.
Final 1Dental.com Review
1Dental.com is getting our Solid Try rating, as they do a good job of keeping things clear and simple, and laying out the differences between the plans they offer. It doesn't make sense not to go with a service like this if you don't have dental coverage, because paying the listed rates that others are getting covered for means you're paying a premium, and an inflated price. You shouldn't think that you'll be getting any less in regards to quality of service, because the dentist is still being well-paid for their time.
Our Recommendation
It's a good idea to check out all of the different services before deciding on which one you want to go with. One other well-reviewed dental plan site is DentalPlans.com and you can read our full write-up on it to see if it makes more sense than this one. Be sure to drill down to your zip code so that you're getting the most relevant information and can make the most accurate comparison.
What do you think? Does 1dental.com work or not?
[kkstarratings_custom_footer]